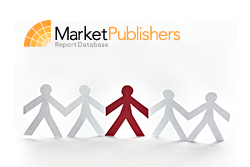 London, UK (PRWEB) November 30, 2012
At present, the hepatitis C (HCV) market is entering a new stage due to the emergence of treatment innovations. The HCV market is expected to have the best growth opportunities over the coming decade in comparison with other Pharma markets. The management of the HCV is to see considerable advancements which will contribute to the change of treatment algorithm. The competition for the dominant position on the HCV market is predicted to be rather stiff.
Incivek and Victrelis protease inhibitors were accepted in 2011 and are first adopted HVC drugs in over 10 years. Abbott, Gilead, Bristol-Myers Squibb and Boehringer Ingelheim lead the market showing favorable clinic results in their researches and developing strong product portfolios.
New research report "KOL Insight: Hepatitis C: the Race for the First Interferon-free Regimen" elaborated by FirstWord has been recently published by Market Publishers Ltd.
Report Details:
Title: KOL Insight: Hepatitis C: the Race for the First Interferon-free Regimen
Published: November, 2012
Pages: 246
Price: US$ 4,995.00
http://marketpublishers.com/report/pharmaceuticals/drugs/kol-insight-hepatitis-c-race-4-first-interferon-free-regimen.html
The report offers a deep insight into the hepatitis C market. The research study provides extensive analysis of the current market situation as well as outlines future development trends for the HCV market. It identifies unmet customers' needs, examines major market challenges, opportunities and key driving factors. The report delves into the competitive landscape of the HCV market and evaluates potential of the top companies. Moreover, information on the existing drugs, prices and the most promising new product pipelines is available in the research.
Report Contents:
CURRENT HEPATITIS C MARKETPLACE
Hepatitis C overview
Current treatment landscape
Reimbursement of key Hepatitis C brands
Unmet needs in Hepatitis C
CURRENT THERAPIES
Pivotal trial data of approved therapies
NS3/NS4A Protease inhibitor overview
Incivek/Incivo (telaprevir; Vertex's/Tibotec/Mitsubishi Tanabe) trends
Victrelis (boceprevir; Merck) trends
Interferon and Ribavirin Overview
Pegylated interferon-alpha (Peg-Intron, PegaSys) and ribavirin trends
Current treatment algorithm
FUTURE HEPATITIS C MARKETPLACE
Future treatment landscape
NS5B nucleoside (Nuc) inhibitors overview
Sofosbuvir (GS-7977, Gilead) trends
Mericitabine (RO5024048; Roche/Gilead) trends
Mericitabine (RO5024048; Roche/Gilead) trends
NS5B non-nucleoside inhibitor overview
BI-201127 (Boehringer Ingelheim) trends
ABT-333 (Abbott) trends
ABT-072 (Abbott) trends
VX-222 (Vertex) trends
Tegobuvir (GS-9190; Gilead) trends
NS5A replication complex inhibitor overview
Daclatasvir (BMS-790052; Bristol-Myers Squibb) trends
GS-5885 (Gilead Sciences) trends
ABT-267 (Abbott) trends
ACH-3102 (Achillion) trends
NS3/NS4A protease inhibitor overview
Faldaprevir (BI-201335; Boehringer Ingelheim) trends
ABT-450 (Abbott/Enanta) trends
Asunaprevir (BMS-650032; Bristol-Myers Squibb) trends
Simeprevir (TMC435; Medivir/Tibotec) trends
Danoprevir (RO5190591; Roche) trends
Sovaprevir (ACH-1625; Achillion Pharmaceuticals) trends
Vaniprevir (MK-7009; Merck) trends
MK-5172 (Merck) trends
Future treatment algorithm
FUTURE DEVELOPMENTS IN HEPATITIS C
Education to raise awareness and improve diagnosis
Clinical trials will evolve in the future
All-oral regimen will be approved by 2014
Constrained pricing environments will reduce market access
Effective shorter treatment regimes will emerge
Eventual development of biomarkers will aid treatment
More new market research reports by the publisher can be found at FirstWord page.