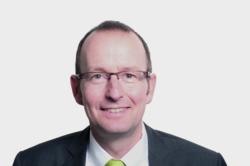 With 8MAN, both IT and business units can have a complete overview of who can do what with critical data, with just a couple of clicks.
London (PRWEB UK) 30 November 2012
Leading global Access Rights Management company and Microsoft partner, protected-networks.com Gmbh unveiled the latest version of its flagship solution 8MAN. With 8MAN 4.5, the company continues to focus on offering an integrated approach to permissions management to alleviate clients' growing concern of mounting data and bewildering authorisations structure. The solution essentially restores the integrity, security and confidentiality of business sensitive information by limiting access strictly to a need-to-know basis. The new version will be showcased at the upcoming OVUM IAM show, to be held in London on 4th Dec 2012.
Company officials claim that the new version 8MAN integrates a host of new features that effectively streamline access rights process for enterprises and thereby contribute to a much safer environment for confidential data.
"Data or information is pivotal to the health of any business. In today's fast-paced environment, businesses cannot rely on cumbersome and time-consuming solutions. We have therefore, focused on two key aspects: precision and simplicity. With 8MAN, both IT and business units (data stewards) can have a complete overview of who can do what with critical data, with just a couple of clicks." said Stephan Brack, CEO, protected-networks.com.
Key highlights of 8MAN 4.5:

Overview of permissions in non-trusted domains
Performance optimisation
Scan-comparison now available for SharePoint
Scan-comparison can now be exported into Excel
Permissions inheritance can now be restored
Simplified collector update
8MATE Logga now also logs access activities in NetApp server
8MATE for Exchange
8MATE for vSphere
Language support: French and Spanish
Other Highlights of 8MAN 4.5:
8MATE for SharePoint: New enhancements in 8MATE render SharePoint administration even simpler.
Possibility to change SharePoint permissions directly in 8MAN
Group 8MATE Wizard for SharePoint
Authorisation assignment and possibility of temporary rights
Claim-based authentication within the domain now possible
Tree- structure instead of sites
8MAN for Exchange: The new version also extends 8MAN benefits across Microsoft Exchange Server to display all permissions of a user, without having the need to directly access the contents of a folder. Thus,one can instantly identify who has permissions to send out information with a particular name/emails. Also, with 8MAN email-forwarding has been streamlined; forwarded emails now land directly in the specified final destination and not routed through the original email-address it's been sent to. These tasks have traditionally been extremely cumbersome for security professionals.
8MATE for Microsoft Exchange supports 2007 & 2010 Server
Shows what and where a user has access
View authorisations for public folders and mailboxes
Text search for all Exchange items
Information on memory consumption
Click here for more information on 8MAN 4.5 and trial download.
About protected-networks: Founded in 2009, protected-networks GmbH is global company, headquartered in Berlin, that develops integrated solutions for access rights management of physical and virtual server environments across all business sectors and at public authorities. The solution, 8MAN is an Information Trust Software based on an innovative approach to integrated data security management and offers uniform and automated management of user rights. Clients thereby save cost and time while increasing protection against unauthorised internal access.