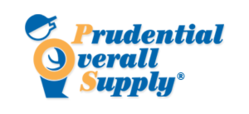 "We're proud to be attending BIOMEDevice to network with other professionals and learn about new trends and developments in the medical device support industry." Said Tom Watts, President of Prudential Overall Supply
(PRWEB) November 30, 2012
Prudential Overall Supply, an established leader in the field of apparel, facility and cleanroom services, will be a recognized attendee at the upcoming BIOMEDevice Conference in San Jose. Prudential Overall Supply has been a leader in key support services for medical device companies for decades, offering the most comprehensive level of support across the industry. Click on the link for more information on workwear. The conference, touted as the Bay Area's most comprehensive guide to medical device product development, will be held Dec. 4 to 5 at the San Jose Convention Center.
Tom Watts, President of Prudential Overall Supply, expressed excitement at participating in the upcoming conference. "We're proud to be attending BIOMEDevice to network with other professionals and learn about new trends and developments in the medical device support industry. We look forward to making new connections and introducing more colleagues to the services and support we can provide through our integrated services."
About Prudential Overall Supply – Founded in 1932, Prudential Overall Supply has a rich history of providing best-in-class solutions for uniforms and textile rental programs, as well as cleanroom and facility services, to all types of businesses. The company's service programs include uniform rental, uniform lease, uniform purchase for industrial uniform programs and other related services. Click on the link for further information on work uniforms. Prudential is committed to delivering exceptional customer service through a team of well-trained and dedicated employees, and also takes great strides to protect the environment, and is Clean Green Certified through TRSA. For more information, visit: http://www.prudentialuniforms.com.