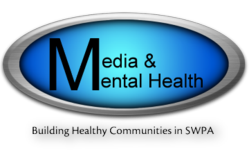 It's important that we recognize that Veterans have amazing stories of triumph and perseverance to share; they have supportive families often looking for ways to ease the burden of reintegration... --Susan Brozek Scott
Pittsburgh, PA (PRWEB) November 30, 2012
The Staunton Farm Foundation and the Entertainment & Media Communication Institute of the Entertainment Industries Council, Inc. (EIC) hosted "Veterans: Return, Reconnect & Reintegrate Community Forum, Building Healthy Communities in SWPA," a forum consisting of two sessions moderated by EIC's SWPA Regional Director and award-winning journalist/producer Susan Brozek Scott and featuring experts in mental health and veterans issues. Junior Ortiz, Deputy Assistant Secretary of Policy, Veterans' Employment and Training Services, United States Department of Labor delivered the keynote address at the forum spotlighting returning veterans at the Hilton Garden Inn at Pittsburgh Southpointe. Featured panelists, detailed below, included local and regional representatives from WalMart, U.S. Department of Labor's VETS program, U.S. Department of Veterans Affairs – Pittsburgh Healthcare System, UPMC, media and other organizations.
The forum and workshop are part of an ongoing effort in Southwestern Pennsylvania by Staunton Farm and EIC to raise awareness of Mental Health issues and increase understanding and acceptance of individuals with Mental Health diagnoses. Special emphasis is being placed on an integrated approach to support returning military.
"Some returning military are facing a difficult time. Many do not know what to expect from the job market or community upon their return. Others will face personal struggles related to reintegration or battlefield wounds, both mentally and physically. EIC and Staunton Farm want to support our returning military by preparing the community and family for their return," said Joni S. Schwager, Executive Director of the Staunton Farm Foundation.
The forum began with "Personal Stories," a first-hand account of reintegration challenges by veterans who have returned from deployment.
Session One, "Healthy Families," concentrated on re-integrating the veteran back into the family and the community in addition to exploring the resource options available to re-integrate into the community.
Session Two, "Cornerstone of Community: Education, Certification, Accreditation and Jobs," explored job opportunities and realities in rural areas including employment guidance and training services designed to help guide career transitions. Panelists acknowledged that job preparedness can be stressful for veterans and their families as they prepare to pursue reintegration steps and discussed resources available to assist.
"It's important that we recognize that Veterans have amazing stories of triumph and perseverance to share; they have supportive families often looking for ways to ease the burden of reintegration; and they have specific skills that, if properly utilized, can add incredible value to our community. Veterans are at a crossroads and their families are equally in need of resources. The Entertainment Industries Council is proud to be able to support these needs, with The Staunton Farm Foundation and our knowledgeable speakers," said Susan Brozek Scott, Pittsburgh Regional Director for EIC.
FEATURED SPEAKERS:
Junior Ortiz, Deputy Assistant Secretary Policy Veterans' Employment &Training Service, U.S. Department of Labor
Ortiz is a retired Lieutenant Colonel of the United States Marines and his professional career spans over 30 years of working in government, corporate and the nonprofit sector.
William DeMauri, Business Analyst II, UPMC Talent Acquisition
DeMauri responsibilities include analyzing data, cost/benefit analyses, and a new project that focuses on the issues faced by Veterans transitioning from the Military to Civilian employment.
Billy G. Lanham, Veterans Program Specialist, USDOL-VETS
Lanham is assigned as a Veterans Program Specialist in the Harrisburg, Pennsylvania office of the United States Department of Labor's Veterans' Employment and Training Service (USDOL-VETS).
Heidi Milne, Market Human Resource Manager, WalMart Stores
Milne provides consultation for 15 stores in the Pittsburgh/Western Pennsylvania region driving store-level talent management by developing and implementing store management talent plans and associate engagement by analyzing survey data and employment trends. She also ensures compliance with federal, state, and local laws, and company policies/procedures/regulations.
David Biernesser is a documentary photographer based out of Pittsburgh, PA. He decided to follow his passion for photography before his second deployment to Afghanistan in the United States Marine Corps. His work includes a series of images depicting the everyday life and struggle of the people of Marjah, Afghanistan.
Susan Brozek Scott, Pittsburgh Regional Director, Entertainment Industries Council, will moderate the panel discussions. EIC's work in SWPA includes media training for hundreds of mental health advocates, the development of toolkits to connect mental health advocates, agencies, caregivers, law enforcement and consumers with media outlets in ten Pennsylvania counties; and the launching of the Media and Mental Health Awards for journalists.
Michael Crabtree, PhD serves as the Principal Investigator for the Combat Stress Intervention Program, which addresses mental needs of veterans from National Guard and Reserves returning to rural Southwestern PA. He is also a Professor of Psychology for Washington & Jefferson College in Washington, PA.
Dr. Victor Wong is a clinical psychologist, and part of the Combat Stress Recovery Team for the US Department of Veterans Affairs, Pittsburgh Health Care System.
Misty Shields serves as Assistant Vice-President of Community Base Care, US Department of Veterans Affairs, Pittsburgh Health Care System. Misty Shields was recently appointed the Assistant VP of Community Base Care at the U.S. Department of Veteran Affairs Pittsburgh Health Care System and previously was the Manager of Operation Enduring Freedom/Operation Iraqi Freedom/Operation New Dawn Program, which manages and coordinates the care for all of our recently returned Veterans.
Ken Elshoff represents the Human Resource Dept, U.S. Department of Veteran Affairs, Pittsburgh Health Care System. Ken Elshoff is a HR Specialist (Staffing) at the VA Pittsburgh Healthcare System. He has been with the VA for 6 years and started at the Iowa City VA, relocating to Pittsburgh in 2008. In the Staffing section he helps staff and recruits for facility vacancies, facilitate the internal movements of employees, as well as contribute to organizational restructuring. In addition, he spent 4 years in the Navy as a Telecommunication Electrician and was discharged 1 month before 9/11/01.
John Erskine is a Vocational Rehabilitation Specialist representing the U.S. Department of Veteran Affairs, Pittsburgh Health Care System
About Entertainment Industries Council
EIC, a non‐profit organization, was founded in 1983 by leaders of the entertainment industry to bring the power and influence of the industry to bear on communication about health and social issues. The organization is considered to be the chief pioneer of entertainment outreach and one of the premiere success stories in the field of entertainment education. EIC provides information resources for entertainment creators through innovative and time‐proven services and methods of "encouraging the art of making a difference" from within the entertainment industry. EIC produces the simulcast national television special PRISM Awards Showcase which addresses accurate portrayals of prevention, treatment and recovery from drug, alcohol and tobacco use, and mental health concerns. The organization also produces the S.E.T Awards, honoring positive and non‐stereotypical portrayals of science, engineering and technology. EIC also addresses issues such as diabetes, ADHD, Post Traumatic Stress Disorder, foster care, women's health, firearm safety and injury prevention, sun safety and skin cancer prevention, human trafficking, terrorism and homeland security, eating disorders and obesity, seat belt use and traffic safety, and HIV/AIDS prevention. The organization has also launched an initiative to increase the public profile and interest in science, engineering and technology. EIC's website is http://www.eiconline.org. The PRISM Awards web site is http://www.prismawards.com.
About the Staunton Farm Foundation
The Staunton Farm Foundation is dedicated to making grants to support treatment, services, and system improvements for children, youth, and adults with behavioral health issues in 10 southwestern PA counties. Originally founded in 1937 in accordance with the wishes expressed in Matilda Staunton Craig's will, the foundation has expanded and focuses on improving access to services for underserved populations, decriminalizing mental illness and rural behavioral health
###
Media Contacts:
Susan Brozek Scott, sbscott(at)eiconline(dot)org or 412-486-2151
Larry Deutchman, ldeutch(at)eiconline(dot)org or 818-840-2016
Skylar Zwick, szwick(at)eiconline(dot)org or 703-481-1414