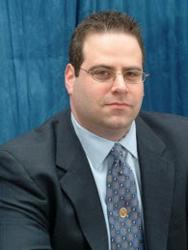 DUI arrests continue to rise and defense lawyers are inundated with DUI clients.
Orlando, Florida (PRWEB) November 30, 2012
Drunk driving charges lead to some of the most complicated court cases. Across the country, concerns over drunk drivers have led to increasingly steep penalties – and sometimes very complex systems for processing them. But leading DUI defense lawyers David Katz and James D. Phillips will make the system easier to navigate with their upcoming DUI defense seminar.
DUI Defense: Jury Selection, Objections and Cross-Examinations will draw on decades of combined experience both prosecuting and defending DUI cases. The seminar will delve deep into defense tactics such as how to cull a strong jury that will sympathize with a client accused of DUI. Other strategies include how to question the arresting officer and the prosecution's witnesses.
The founding partners of Katz & Phillips, PA, David Katz and James Phillips each bring extensive knowledge and experience that few DUI attorneys can match – including in depth training with the breath analysis machines most commonly used to gather evidence.
"DUI arrests continue to rise and defense lawyers are inundated with DUI clients," Katz said. "But while this is a competitive area of law, many attorneys lack the fundamental experience that leads to success in the courtroom."
Katz says that his time as a prosecutor has taught him what it takes to make a successful defense.
"There are strong cases and weak cases. James [Phillips] and I have seen even the weakest cases win or reach a plea bargain. There are strategies that maximize your chances, and we can teach them."
The seminar which takes place in San Diego, California, will be co-presented with Steve Meister of Meister Law Offices. It is available live in San Diego and via live video webcast January 17 nationally via Law Review's Continuing Legal Education (CLE) program. It will also be rebroadcast throughout the year.
About Katz & Phillips, PA:
David S. Katz and James D. Phillips unite their thousands of hours of experience to provide successful criminal defense and DUI defense. Katz, the former lead DUI attorney with the State Attorney's office, and Phillips, an aggressive trial attorney, continue to achieve favorable outcomes for their clients including full acquittals and favorable plea bargains. They can be contacted at 321-332-6864 or http://www.orlandocriminalteam.com.
121 South Orange Avenue
Suite 1420
Orlando, FL 32801