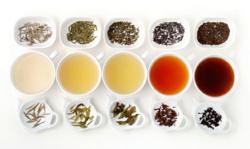 Unfortunately, there are many nutritious foods that may discolor your patients' teeth, but they may not realize it.
Atlanta, GA (PRWEB) November 08, 2012
Patients of all ages worry about eating foods that yellow teeth. Patients who have more self-discipline believe that if they avoid coffee, tea, soft drinks and wine, they are protecting their teeth from most foods that cause tooth discoloration. Unfortunately, there are many other nutritious foods that may stain a patients' teeth, but they may not even realize it.
Dark colored berries, such as blueberries, are known for their health benefits, but can discolor the patients' teeth. Soy sauce and other dark sauces also discolor enamel too. Curry gives rice and other dishes a palate-pleasing color, but it can yellow teeth. Remind patients that foods that have strong coloring that damage material are the same foods that discolor teeth. If a patient has been eating these foods, dental teeth whitening options can enhance their appearance.
Teeth whitening for yellow teeth discolored by food stains can be treated with teeth bleaching gel at-home or in a dental office. After examining a patients' teeth, suggest a teeth whitening remedy. The Whiter Image 2 Patient Whitening Kit is an in-office tooth whitener that uses a whitening gel with 35% Hydrogen Peroxide. The formula also contains Potassium Nitrate, which helps reduce sensitivity. For patients who want to use teeth whiteners at home, offer them the Whiter Image Deluxe Self-Impression Take Home Kit, which includes an effective, but less potent teeth bleaching gel containing a mixture of 12% Hydrogen Peroxide and 36% Carbamide Peroxide together with Potassium Nitrate. Some patients may also like the Whiter Image Whitening Pen. They can brush a thin coat of 12% Hydrogen Peroxide whitening gel over their enamel for whiter teeth.
Learn how Whiter Image Dental's teeth whitening products help combat tooth discoloration caused by food. Email us at info (at) whiterimagedental.com or dial 1-877-944-8330 to learn more about these products and help every patient preserve a sparkling smile.