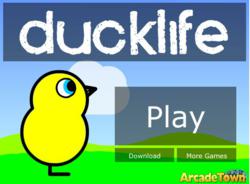 Redundancy gives the player more choices
Toronto, ON (PRWEB) November 30, 2012
Kids need some help figuring out how to get from A to B at school? A 'cognitive gaming' website may have the answer.
The Thinking Skills Club is a website of popular online games selected based on research that suggests they can help develop skills such as problem solving, focused attention, even empathy for others. The games are sourced from gaming sites kids already frequent, so there are no issues of being bored by them. In fact, when they see what's actually there, they get more excited.
"People think at first they'll be all puzzle games," says founder Mitch Moldofsky. "But these games go way beyond that. Shooting at a target, for instance, is good for spatial cognition which can help with math," he says.
In September, four new games were added to the site. First Ninja is a game in which the player controls a character who must get through several levels of a hostile environment, which supports planning and strategy abilities, Moldofsky says. The game Duck Life, in which the player trains a duck to win a variety of races, trains executive function skills like planning and revision since the duck makes so many errors and the player has to start again to get things right. Two other similar games, Cave Chaos and Slime Factory, round out the set.
This redundancy is part of the strategy, says Moldofsky. "Many games are similar to one another, but that gives the player choice."