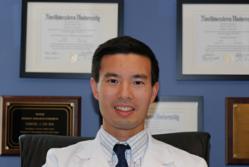 Boston, MA (PRWEB) November 08, 2012
According to the American Society of Plastic Surgeons (ASPS), 13.8 million cosmetic plastic surgery services were performed in the US during 2011 with nose reshaping and rhinoplasty being the second most popular procedure. Although surgeons routinely utilize several different techniques to achieve a patients' desired look, a less invasive rhinoplasty with hidden incisions can potentially provide a 'scarless' nose job with reduced surgery and healing time.
Samuel J. Lin, MD, FACS is a Boston plastic surgeon who teaches at Harvard Medical School, who is in his sixth year of practice and has performed numerous rhinoplasty procedures over that time period of time. Having had extensive hours of experience with a wide variety of patients from different locations has led Dr. Lin to advocate a less invasive method for providing a 'scarless' Boston rhinoplasty while preserving both the form and function of the nasal region in certain patients.
"A scarless nose job is one that involves one of two things," Dr. Lin states, "one is a rhinoplasty that involves incisions inside the nose instead of any small incisions on the outside that may be visible. The other means of a 'scarless' nose job is the use of injectable fillers to augment or fill areas of the nose to better refine the appearance of the nose. Certain patients, however, may still benefit from a small incision in the skin between the nostrils."
In Dr. Lin's case, he can often use the less invasive rhinoplasty approach for a variety of reasons. It can correct or improve crooked and deviated noses, enhance the aesthetic appearance of the nose, and also be an option to soften some of the more prominent areas of the nasal region. And even though each plastic surgeon implements different rhinoplasty techniques based on patient needs and the doctor's experience, Dr. Lin specifically emphasizes the importance of being able to preserve the function of the nose while making changes to the appearance of the nose to keep people looking and breathing better.
Dr. Lin states, "Having a 'closed' rhinoplasty with incisions inside the nose can decrease the amount of swelling after surgery in most patients as well, and typically the stitches inside the nose dissolve on their own." In addition, Dr. Lin stresses the importance of individually examining each patient's nose and tailoring the procedure to fit that person's needs.
About Samuel J. Lin, MD, FACS:
Since establishing his practice in 2007, Samuel Lin, MD, FACS has focused on facial aesthetics and nose reshaping/functional nasal reconstruction (rhinoplasty) for breathing problems and facial surgery. As one of the few double board-certified surgeons in both plastic surgery (focusing on nasal reshaping) and Otolaryngology (ear, nose, and throat surgery), Dr. Lin works to improve the aesthetics of his patients' noses while preserving both the form and/or improving function of the nasal region. Today, he continues to serve his local community and patients from around the world at Beth Israel Deaconess Medical Center in Boston, MA. For more information about noninvasive Rhinoplasty in Boston and other plastic surgery services, please visit his website at linplasticsurgery.com.