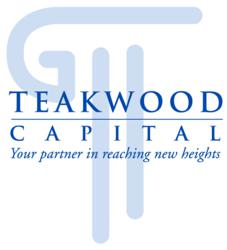 Rick has been a great addition to the Teakwood team, providing valuable experience and wisdom at both the firm and portfolio company level.
Dallas, TX (PRWEB) December 07, 2012
Teakwood Capital, a leading Texas private equity firm, announced that Rick Pontin joined the firm as an Executive Partner. Rick has held numerous leadership roles in software, communications and technology companies; working with companies ranging from a few million to over a billion dollars in revenue.
As part of his role as Executive Partner, Rick is Chairman of two Teakwood portfolio companies: Clockwork Solutions and InReach. Rick also serves on the boards of Tangoe and PlumChoice. In addition, he is a member of the Board of Advisors of the Austin Chapter of the National Association of Corporate Directors (NACD).
Prior to his role with Teakwood, Rick was CEO of Airclic, a provider of software and services that automate the mobile supply chain for transportation and distribution companies. During his tenure, Airclic became the recognized leader in the space, doubled its size, and quadrupled its valuation. Rick also served as Executive Chairman and CMO of Tangoe and was CEO of its predecessor company TRAQ Wireless. During his tenure as CEO at TRAQ and Executive Chairman at Tangoe, revenues grew from $5 million in 2005 to $70 million in 2009 and set the stage for an IPO in 2011. He is still active at Tangoe, serving on its Board of Directors.
He has also served as CEO of Airband, President and COO of Broadwing Communications (now part of Level 3) and as President and COO of Cincinnati Bell. Earlier in his career, he held several executive positions at AT&T, MCI/Verizon and Sprint Nextel.
Rick is a graduate of Drexel University in Philadelphia PA, where he received both his BS and MBA degrees.