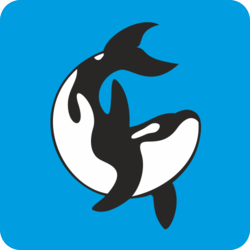 "Logic will get you from A to B. Imagination will take you everywhere."
Albert Einstein
(PRWEB) December 02, 2012
Initially EverDo.it application will be available for iOS. In second release we plan to appear on Android as well. This tool will not only enable full synchronization with personalized content of Evernote, but will also allow the user to create personal tasks and to do list independently. EverDo.it is based on the philosophy of Getting Things Done®, but it is adaptable to any other style of task management.
OneMln – the EverDo.it application developer has designed many features that enable users to maximize effectiveness of using a task manager. Those who are interested in the details of the application can sign up for information at http://www.everdo.it. The authors are planning its premiere later this year.
For further information, please contact:
Mark Kulesza
Co-Founder OneMln
Mob: +48 (0) 600 670 108
e-mail: mkulesza(at)onemln(dot)com
http://www.onemln.com
About Onemln:
There are people who have at least one idea each day, which they wish they could realize in order to make other people's lives easier and happier. When their paths cross, the only thing to do is to find a way to realize their best concepts. We have created an application which will aide people in achieving their creations.
Before we started working on the first project, we had devoted three months' time; to the evaluation and the selection of each idea's potential. Our goal is to make our ideas appealing to others.
Our target is to achieve one million downloads during the first year. Will we make it? Without a doubt! Why?

We treat this undertaking as an enjoyable creative project, and not as a job, which we have to earn our living!
We want to give people solutions - an application which we use ourselves and which we are proud of!
We are not looking for breakthroughs at all cost, we focus on creating better offers than those which are already available on the market!
Those of us who create OneMln, all come from different professional backgrounds. What we have in common is the will to think, to create, and to achieve our ideas.