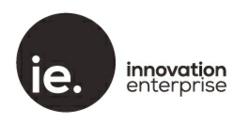 There is a lot for digital strategy leaders to contend with in such an uncertain environment
New York, New York (PRWEB) December 03, 2012
The Digital Strategy Innovation Summit will unite pioneers leading digital strategy innovation in New York, March 21 & 22 for a thought-leading summit, acclaimed for its interactive and collaborative format.
There is no doubt that the move into the digital space is a hot topic and fast becoming a top priority for strategy executives. With the global marketplace changing so rapidly, it is crucial that those leading digital initiatives establish a clear strategy of operations to maintain their competitive advantage.
With the cluttered marketplace nearing saturation point, there is need for a comprehensive digital strategy that is both integrated and innovative. A digital strategy isn't as simple as utilizing the multiple channels available - there is a distinct need for both focus and a clear set of objectives; digital strategy should be seen as a master plan for online activity.
"There is a lot for digital strategy leaders to contend with in such an uncertain environment," said Claire Ellis, International Events Director for IE. "this summit is the space for them to discuss and overcome their most pressing challenges."
In his keynote presentation, Price Floyd, Vice President of Digital Strategy from BAE Systems will discuss the need for organizations to focus on the 'destination' when implementing a digital strategy. Floyd will share his concrete and tangible results and personal experiences whilst stressing that "It's Not About the Journey, It's the Destination."
Floyd will be joined by leading digital strategy pioneers, as interest for speaking grows daily. Among the confirmed speakers include:
VP, Digital Media, Discovery Communications
Head of Digital Strategy, Puma
Global Head of Social Media, Bloomberg
Director, Digital Marketing, PBS
Director, Digital Strategy, Dell
This summit is not the first time that IE. has explored the digital environment. The first Digital Strategy Innovation Summit was held in San Francisco in September and was praised for its interactive format and high quality presentations. But the constant changes in the digital environment have opened the door to both new opportunities and new challenges. This summit is reflective of IE.'s innate need to overcome uncertainty with innovation.
Unlike its west coast predecessor, the summit in New York will feature multiple sessions, allowing a deeper and more focused exploration of particular challenges that are being faced daily. The summit will feature cross-industry keynote presentations, allowing industry leaders and innovators to share their experiences and best practices from multiple perspectives. There will also be sessions exploring specific elements of digital strategy implementation, such as Social Media, Mobile Strategy, Analytics, Digital Marketing and SEO. These functional sessions provide an opportunity for deep dive discussion and thought-sharing enabling executives to excel in their roles.
For a complete list of speakers, agenda, and registration details visit
http://strategy.theiegroup.com/digitalstrategy-newyork
###
About IE. The Innovation Enterprise, a CFO Publishing company is an independent business-to-business multi-channel media brand focused on the information needs of Senior Finance, Operations, Planning, Strategy, Decision Support & Advanced Analytics executives. Products include IE.Summits, IE.Finance, IE.Analytics, IE.Operations, IE.Strategy, IE.Membership and IE.Insights. Whether it's delivered online, or in person, everything IE produces reflects the company's unshakeable belief in the power of information to spur innovation.