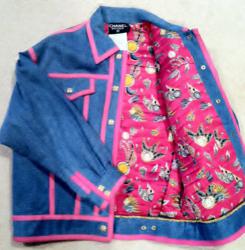 Bedminster, NJ (PRWEB) December 04, 2012
The World's Best-Kept Shopping Secrets
A Ralph Lauren blazer for $15? A Donna Karan suit for $40? A Chanel silk lined jacket for only $5.00? These are normally priced at thousands of dollars each and you will never find them for that price at a department store. "You can get great deals if you know where to shop" says Carolyn Schneider expert bargain shopper, author of The Ultimate Consignment & Thrift Store Guide, newly published fifth edition & and savvyshoppingguide.com, the internet's first and only international guide to the world's best consignment, thrift, vintage & secondhand stores featuring over 10,000 plus stores. From New York City, to Paris, France to Sydney, Australia these bargains are waiting to be found.
Ms. Schneider offers the following tips for shoppers that are guaranteed to save thousands of dollars on designer clothing and accessories.

Shop at the end of the season and put away the items for next season. April is a good time to shop for winter, September is a good time
to shop for summer. Consignment stores are try to clear their inventory at that time. If you are fortunate enough to find a store that offers a bag sale,
you can fill a grocery bag of merchandise for $10.00. Ms. Schneider bought a denim silk lined Chanel jacket this way and only paid $5.00. The retail value on the Chanel jacket is over $1500.00, see enclosed photos.

Get a frequent shopper card. Many stores encourage repeat customers by offering a card the salesperson will punch with every purchase which will earn 10% off.
Don't be afraid to bargain. If you are buying several items and find an item you like for more than you want to pay, make an offer. Most store owners are happy to see the items sell, and will accept your offer.
Wait it out. If you see something you can use but are not desperate to buy, try waiting. Consignment stores mark items down 20% if they don't sell within the first 30 days, in another 30 days the price is marked down another 20%. That is an additional savings of 40% off the ticketed price.
###
About savvyshoppingguide.com
Carolyn Schneider, expert bargain shopper launched savvyshoppingguide.com in 2011. Savvyshoppingguide.com is the first and only international shopping guide for consignment, thrift, vintage and secondhand stores around the globe featuring 10,000 plus stores. Savvyshoppingguide.com is a resource dedicated to helping shoppers save thousands of dollars on designer clothing, accessories and much more. One special feature of savvyshoppingguide.com is the up to the minute twitter postings from consignment & thrift stores about their sales and around the globe, which shoppers can view 24/7.
In addition, Ms. Schneider is the author of The Ultimate Consignment & Thrift Store and is an internationally recognized global bargain shopper. Ms. Schneider began secondhand shopping over twenty plus years ago. When her career in the corporate world required that designer look, her pocketbook required affordable prices. In 1997 the first edition of The Ultimate Consignment & Thrift Store Guide, an international guide to the world's best secondhand stores was published. Several successful editions followed. The new edition has just been released featuring thousands of new stores around the world to help shoppers
find more bargains.
Ms. Schneider has been featured as a bargain shopping expert on WNBC, Fox 5, the 700 Club and in magazines and newspapers around the globe sharing her shopping secrets.
For more info contact:
Carolyn Schneider
http://www.savvyshoppingguide.com
office: 917-837-8347
e-mail: cschneider(at)savvyshoppingguide(dot)com
http://www.savvyshoppingguide.com