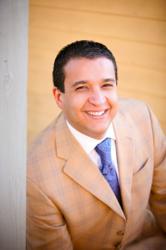 I joined the institute because I share his vision for what it means to be a premier aesthetic surgery provider.
Fairfax, VA (PRWEB) December 04, 2012
Highly specialized in the field of aesthetic plastic surgery, board certified plastic surgeon Dr. Robert Centeno joins Bitar Cosmetic Surgery Institute.
Dr. Centeno hails from the U.S. Virgin Islands, where he founded Saint Croix Plastic Surgery & MediSpa in 2008. While residing in the Virgin Islands, the award-winning plastic surgeon served as chief of medical affairs and was a member on the board of medical examiners.
After conducting a rigorous nationwide search, Dr. Bitar chose Dr. Centeno to join Bitar Cosmetic Surgery Institute. According to Dr. Bitar, choosing Dr. Centeno was a "natural fit." As plastic surgeons with years of experience, they share identical goals regarding plastic surgery and the most essential factor - patient care.
"Dr. Bitar has a clear understanding of what it takes to exceed the expectations of his patients, and Bitar Cosmetic Surgery Institute is well known for excellence in patient care." says Dr. Centeno. "I joined the institute because I share his vision for what it means to be a premier aesthetic surgery provider."
Bitar Cosmetic Surgery Institute's patient base consists of many patients spanning various nationalities and includes an international clientele. Dr. Centeno is one of the few Spanish-speaking plastic surgeons in the region, which allows Bitar Cosmetic Institute to offer its plastic surgery expertise to an even wider range of patients.
A multi-location institute that is staffed with highly-trained, qualified personnel, it offers a full-range spectrum of safe and effective aesthetic solutions both surgically and non-surgically. The center also boasts one of the most extensive collections of ultrasound and laser technologies in the region. As a new premier provider alongside board certified plastic surgeon Dr. Bitar, Dr. Centeno brings the knowledge expertise needed to properly care for individuals seeking cosmetic enhancement. Regularly invited to speak at the American Society of Aesthetic Plastic Surgery (ASAPS ) national conference, he is widely published as well as delivered presentations nationally and internationally.
At Bitar Cosmetic Surgery Institute, Dr. Centeno produces beautiful and natural-looking results in numerous cosmetic surgery specialties, including breast enhancement, buttock lift, and fat transfer. He is an expert in minimally-invasive facial procedures (mini-facelifts, neck lifts, fat- grafting), rhinoplasty surgery, and varicose/spider vein therapy. His experience in laser and photo-therapy treatments in aesthetic surgery is extensive and he has developed several novel approaches for comprehensive facial rejuvenation. Dr. Centeno is recognized as a key opinion leader in the relatively new field of body contouring after weight loss and an innovator in the field, having developed several procedures.
The institute's patient base consists of over 105 different nationalities; and between Dr. Centeno and Dr. Bitar, they speak Arabic, French, Spanish, and English. They are available for interviews and commentaries. For more information, please visit http://www.bitarinstitute.com