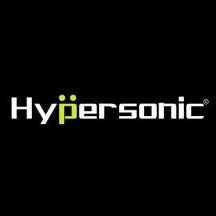 Hypersonic make it personal!
(PRWEB) December 13, 2012
Throughout the month of November, Hypersonic consistently received positive feedback from customers on its eBay store.
*Video* http://goo.gl/BIWI2
November proved to be a highly successful month for Hypersonic, with 36 customers providing all-positive feedback. From comments like "A++" and "Muy bueno", Hypersonic was applauded all month long by buyers for being a reliable seller with accurate product descriptions and super-quick shipping.
Almost every day of November saw a response from a satisfied customer. On some days, upwards of three and four customers gave Hypersonic rave reviews.
Buyers commented on quick and efficient shipping as well as product quality, and comments range from the exclamatory "Absolutely perfect! Thanks!" to the succinct "Ty" and "Happy".
The eBay store was launched less than six months ago, in June 2012. Since then Hypersonic has sold its durable and highly useful car accessories to buyers in the US and other countries. Being on eBay makes selling to a global audience easier, and customers are coming from all over the world. Buyer dangbu7168 reported that his order took only a week to arrive at his New Zealand address.
Hypersonic lists 103 of its products on eBay in order to sell directly to customers. Very popular in November was its line of mountable phone cradles, which have a base that "sucks" hold to dashboards, windshields, and other flat surfaces. Phones and other mobile devices slide between two adjustable arms that hug the phone, keeping the phone in easy view. Checking GPS or watching for new messages has never been so easy.
About Hypersonic
Hypersonic, formerly O&K JAW's, has been making car accessories since 1976. The company has developed over 350 items, including car air fresheners, mirrors, door guards, and LED lighting systems, over the past 35 years. The company proudly makes all its products in Taiwan.
More information can be found online, at http://www.hypersonic.com.tw/, and through contacting the company by email (hypersonic(at)hypersonic(dot)com.tw) or phone +886 4-769-7138.