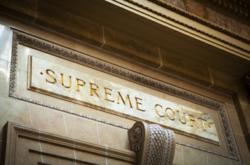 We have not used a PR agency in the past and were looking for one that really had experience in the legal industry
Basingstoke, UK (PRWEB UK) 4 December 2012
PR for solicitors is a low cost and targeted form of marketing, and since the costs of advertising are increasing, is becoming more and more popular among solicitors around the UK to getting effective media coverage. This is one of the main reasons that Marketing Quotes was approached by a small solicitor in central London as they know hundreds of PR agencies in London and many that have experience in the legal industry. Marketing for solicitors is something that is unique, and finding a partner agency to work with that knows about the industry is essential to success.
The owner of the solicitor in London commented 'we have not used a PR agency in the past, and were looking for one that really had experience in the legal industry, and done PR for solicitors in the past. We contacted Marketing Quotes as they advised they know PR agencies right around London, and advised they knew many that had legal experience. After speaking with a few, we decided to work with a small PR company that was local to us. We appreciated the help, we did have a look on the internet ourselves, however there are so many websites out there, we really did not have time to spend researching ourselves.'
Anne Richards (who works with Marketing Quotes) added 'we are able to help any business of any sort, anywhere in the UK to find a local PR agency that knows their industry. The internet is a big place and companies just do not have time themselves to look through hundreds of websites to find agencies that are suitable, and then enquire about prices, experience, capacity etc. That is where we come in, quickly getting 3-4 local agencies that know their industry to introduce and give ideas and feedback. The site is a free resource to UK businesses and in a increasingly busy world, time is becoming more valuable to businesses, making it a useful resource.'
About Marketing Quotes - Marketing Quotes is free price comparison website to help UK businesses compare marketing prices from local marketing agencies.