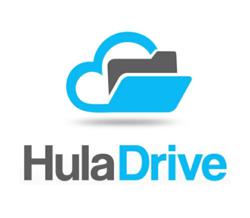 Cloud Storage for the Rest of Us!
Boca Raton, FL (PRWEB) December 04, 2012
HulaDrive recently launched on Indiegogo.com, "The world's funding platform," with perks starting at $20 per year for 20 GB of cloud storage.
Edwin Hernandez, Ph.D., EGLA COMMUNICATIONS Chief Architect, comments, "We're offering Indiegogo supporters the chance to contribute towards the development of our highly competitive product. They will be able to experience the HulaDrive live online before they buy. Contributors will be pleasantly surprised to find that the HulaDrive is affordable, reliable, easy, and secure. We used open source software to develop the HulaDrive so we can pass the savings on to our customers."
HulaDrive will sync with users' desktops, laptops, tablets, and mobile devices. It will also sync with users' Facebook pictures, provide automatic file backups, and offer unlimited file sharing. EGLA COMMUNICATIONS also plans to offer an option for private labeling to small businesses and universities.
South-Florida based EGLA COMMUNICATIONS has formed alliances with universities and private organizations across Florida to attract talented engineers to be part of the HulaDrive team. Software developers will also have their own community on the HulaDrive to write code and share apps.
HulaDrive Technical Features:

The cloud supports third party application development with an open source SDK
Applies open source software to reduce costs and create savings which are passed on to customers
About EGLA COMMUNICATIONS:
EGLA COMMUNICATIONS is a technology startup company located in Boca Raton, FL at Florida Atlantic University's Research Park at the Technology Business Incubator. Its products include the HulaDrive and Mediamplify. For more information please see http://www.indiegogo.com/huladrive.