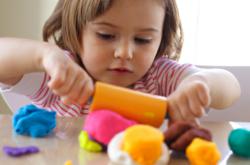 We were in need of a website re-design and were wanting to find a great local company that had experience in designing school websites
Basingstoke, UK (PRWEB UK) 3 December 2012
Website design for schools is something that is becoming more of a hot topic, as school websites need to be more informative and user friendly giving a wide range of information (sometimes in several languages). This is why a primary school in Edinburgh requested that their website be re-designed, as they needed a more informative and user friendly website. They approached Marketing Quotes as they were looking for a local website desginer in Edinburgh that had experience in designing websites for schools.
The head teacher of the primary school commented, 'We were in need of a website re-design and were wanting to find a great local company that had experience in designing school websites. However after spending a couple of hours on the internet, we were just coming up with everything except what we were after. We then came across Marketing Quotes, and they said they could get us a few quotes from local website designers in Edinburgh, that had experience in doing marketing for schools. They came up with the goods and put us in touch with 2 local designers, one of which we are now working with. The new website should be up and running in February, and we are really excited to see the feedback we get from parents and new visitors to the site.'
Anne Richards (who works wiith Marketing Quotes) added, 'Many schools have used our service over the years, normally for website re-design work, as people expect school websites to work a lot harder now than in previous years. Giving information about schools, lessons, how the school is performing in the leagues, resources for bullying, smoking, drug abuse and a whole host of other things that only web designers can set up and keep updated. Many school websites need to have the ability to switch languages, again, something else that requires time and resources from a web designer.'
About Marketing Quotes - Marketing Quotes is a free price comparison website to help UK businesses get free advice and help from local marketing agencies that understand their industry.