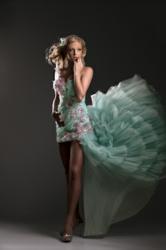 I am most thankful that I selected Custom Multi-Media Solutions for my photography and videography. You all are true professionals and also now dear friends.
Loris, SC (PRWEB) December 28, 2012
High end photography studios are typically found in big cities such as New York, Los Angeles, Miami and Atlanta to name a few. Due to location these studios typically carry huge overhead and a matching price tag which is the reason why many aspiring actresses, models and pageant contestants are looking to professionals such as CMMS Studio located in the small southern town of Loris, SC.
Located away from the hustle and bustle, CMMS Studio offers photography services that meet or exceed those of big cities with the added bonus of being located in a relaxed setting that is friendlier, more economical and convenient to those seeking commercial quality images. "The sky is the limit. We can do anything we set our minds to, we are very passionate about what we do," says Meganpixels Parker, photographer and graphic artist at CMMS Studio.
CMMS Studio has seen growth in the interest from aspiring models and pageant moms that are looking for alternative photography studios that will offer a competitive edge without the metropolitan price tag. For example, CMMS Studio recently photographed a client that came from Atlanta to have a portfolio especially tailored. He currently models for agencies in NY and Miami.
Pageant moms have become increasingly aware that a good portfolio may be the key to getting into a pageant, but having a WOW portfolio will set a contestant apart and heighten chances of success. The Photographic section of a pageant portfolio showcases a variety of Live, Natural and Glamour images all of which are specialties of CMMS Studio. Often overlooked, the underlying purpose of a pageant portfolio is to ultimately gain talent agency representation, modeling assignments and even acting jobs for the contestant. This is when it pays to use a company such as CMMS Studio which has the ability to produce all the creative photography and graphic design for supporting artwork such as comp cards.
The company's tag line speaks for itself: "Step Out of the Ordinary." The photographic portfolios are created through the eyes of several artists and professionals who live to help aspiring stars achieve their dreams. Each portfolio session offers a unique experience crafted to the model's needs: wardrobes are discussed as are locations, backdrops, props and finally the times and dates. Then the magic begins and the results speak for themselves.
When asked in depth about what other photography services are offered, CMMS Studio representatives stated that the studio covers the entire gamut from general portraiture and weddings to the aforementioned modeling portfolios and even photos with Santa.
However this new breed of studio not only offers photography, it also provides graphic design, video and film production services all in one place. Business owners have discovered that dealing with one vendor that can handle their product photography, graphic/web design and TV commercial spots can be very effective and saves money. "It only makes sense. Our different departments coordinate with each other in-house and the client only has to make one call. This saves time and money" states Videography Department Head Art Barrera.
As the photography and media industry continues to change companies like CMMS Studio are becoming the standard for aspiring models, pageant contestants and businesses alike.
About CMMS Studio
Located in Loris, South Carolina, Custom Multi-Media Solutions, Inc. was founded and incorporated with the objective of providing cutting-edge multimedia services ranging from Photography and Video to Graphic Design at affordable rates to people everywhere. CMMS Studio offers a wide variety of photographic services from Commercial Modeling to General Portraiture. We believe that every customer is unique and has specific needs. We provide personalized attention to all of our clients to help meet their personal budget. Our professionals include a video production team that films weddings, dance recitals and family events as well as producing high quality TV commercial spots, documentaries and industrial/training videos. CMMS Studio offers Graphic Design solutions for small and large business with three designers that can design anything from business logos to signs, brochures, billboards and web sites. No job is too large or too small.