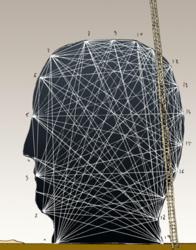 Janusz is a mathematician, architect, philosopher and artist. His conceptual illustration is unique and powerful due to the convergence of these abilities
New York, New York (PRWEB) December 05, 2012
Illustration Source, a leading provider of high quality stock illustrations to art buyers everywhere, congratulates Janusz Kapusta for his exhibit of 40 K-Drons to celebrate the 40th Anniversary of the Polish & Slavic Center in Brooklyn, NY.
Janusz is also an accomplished conceptual illustrator. We invite you to view Janusz's work represented by Illustration Source.
According to Laura Daly, Manager of Artist Relations at Illustration Source, "Janusz is a mathematician, architect, philosopher and artist. His conceptual illustration is unique and powerful due to the convergence of these abilities "
About The Company
Illustration Source is a leading provider of high quality illustrations from the finest illustrators from all over the world. Illustration Source's collections provide top quality, cutting edge illustration.
In addition to a 20-year reputation in stock illustration licensing, Illustration Source now exclusively represents a select group of artists for assignment projects through its Original Art Studios website.
The company, founded in 1992, is New York based and privately held. One of the major reasons for the success of our collection through the years is its ability to gather a true international artistic community in which many of the artists and art buyers enjoy a congenial, creative and profitable relationship.