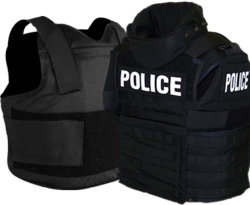 "We are extremely proud to manufacture all our body armor in the USA, but getting our products in the hands of our customers as soon as possible after they order them is extremely important." stated Robert Busse Affordable Body Armor's Sales and Marketing
ORLANDO FLORIDA (PRWEB) December 05, 2012
Affordable Body Armor™ announced today that they are now offering a concealable body armor system that rivals industry standard delivery times without added costs. Focused on quality, comfort and price Affordable Body Armor™ manufacturers all their ballistic products in the USA.
Affordable Body Armor™ offers NIJ 0101.06 certified body armor at affordable pricing with an even larger focus on fast delivery times. Recently, Affordable Body Armor™ announced via AffordableBodyArmor.com that it will continue to focus on the rapid delivery of custom fit body armor orders received, with the completion of orders ready for delivery with an average of just seven days. Affordable Body Armor™ will continue to build its reputation as an affordable resource for NIJ 06 certified body armor delivered in a timely manner at a fair and reasonable price.
Faster delivery time does not sacrifice product quality, as all parts of their concealable and tactical body armor systems are manufactured in the USA, utilizing today's highest quality ballistic fabrics. Affordable Body Armor™ constructs their NIJ 06 certified packages using 100% DuPont® Kevlar® and external carriers with durable, moisture wicking fabrics. For more information contact your local body armor dealer or contact Affordable Body Armor directly.
About Affordable Body Armor™
Affordable Body Armor™ offers certified body armor systems which include both concealable and tactical body armor products. Founded by a body armor industry marketing professional who believes delivering body armor to law enforcement professionals at affordable prices and without long manufacturing times is the foundation for a successful body armor brand.