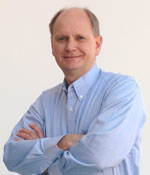 "surviving the coming fiscal cliff uncertainty will depend on good tax planning, including many of the ideas taught in the 10 Tax Tip Tutorial."
Siesta Key, FL (PRWEB) December 04, 2012
Tax planning and asset protection attorney Lee Phillips, JD, recently released a downloadable tutorial that reveals the ten non-traditional tax strategies to help taxpayers lower their taxes.
Phillips set out to write this timely tax planning tutorial in order to help taxpayers prepare for the coming fiscal cliff and to survive the perils of our current economic uncertainty. The fact is, even at this late date, because of the fiscal cliff battle, taxpayers do not know what their individual tax rates might be come January 1, 2013. So it is essential to plan now, and the tips revealed by Phillips help taxpayers do just that.
There is much talk today about the number of Americans who use deductions, tax credits and loopholes to reduce the amount of taxes they pay. It is estimated that because of good tax planning, nearly one half of all American taxpayers do not pay any federal income tax when all is said and done. For the average taxpayer, their taxable income is reduced with common deductions like the home mortgage deduction, but even the wealthiest earners avoid paying taxes by using secret loopholes that are now revealed by Lee Phillips in his new tutorial, "10 Tax Tips."
According to Phillips, "surviving the coming fiscal cliff uncertainty will depend on his tax planning 10 Tax Tips that are used and implemented now." His tutorial reveals those tips. The tutorial reveals the following important tips that any tax payer can use:

The 10 non-traditional tax strategies used to reduce the tax bite that robs taxpayers of their hard owned money
The best way to lower your Adjusted Gross Income
How to master the art of controlling taxes
How to beat the CPA's, lawyers and financial planners who count on taxpayers being uneducated about tax matters
How to know the secrets that CPA's aren't allowed to reveal
With these tax tips in hand, any taxpayer can increase their income by lowering their tax bill.
"10 Tax Tips" is available for download now by visiting the website set up to explain this important and timely tax planning information. Visitors to the site need only register with their email address to get instant access to the top 10 tips that will help them take control of their tax situation.
Mr. Phillips is an attorney who serves as a counselor to the Supreme Court of the United States. He has a talent for taking complex legal ideas and helping the layman understand them. He finds fulfillment in helping other people understand and apply the law, not only to provide asset protection and estate planning, but to use it to structure businesses and save taxes. He is the author of 11 books, along with his latest, Guaranteed Millionaire. He has written hundreds of articles for professional publications.
LegaLees was founded in 1982 by Lee R. Phillips. It is a legal self-help publishing company. It produces products designed to help people understand the law. Because of personal experiences, Mr. Phillips realized that people should be able to understand how the law works so they can direct their own legal professionals. He also saw the need for people who wished to do their own legal work to be shown how and given the requisite understanding. LegaLees has also designed products to help layman be able to structure their personal and business affairs. All of the products help the end users to protect assets and prevent legal disasters that can strike at any time.