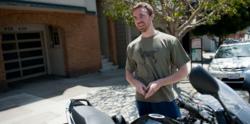 Just because your teeth look healthy, doesn't mean you should skip your next dentist appointment
San Francisco, CA (PRWEB) December 05, 2012
Dental emergencies happen. Whether due to an unfortunate accident or letting a sore tooth go for too long, there are times when people need dental services and need them immediately. The holidays especially are a time of increased emergency calls. The cost and impact on health of emergency visits are enormous. Thus, the Blende Dental Group is setting out to educate the public about the risks of poor dental health.
Postponing care is typically what leads to emergency situations and unnecessary dental deterioration and results in increasing financial costs and health risks to patients. Research shows that emergency room visits due to delayed and/or inadequate dental care grew 16% in recent years.
On an individual basis, this kind of deferred maintenance of dental treatment can result in increased costs, ranging from $10,000-$40,000, according to special care dentist Dr. David Blende. Further, the risk to general health and lifestyle are also significant. Dental infections seed bacteria to the heart, lungs, kidneys and other parts of the body, according to The Journal of the American Medical Association.
From a dental perspective, most infections are apparent to a dentist long before they manifest as a painful situation. To help prevent dental emergencies, patients should seek routine dental care by scheduling regular dental exams and hygiene appointments at least once a year.
"Just because your teeth look healthy, doesn't mean you should skip your next dental appointment," explains Dr. Caitlin Batchelor, a member of The Blende Dental Group team. "You should visit your dentist twice a year for an exam and dental cleaning to make sure that your teeth stay healthy and to treat any dental problems before they become serious."
Still, many people are without access to dental care and continue to postpone routine exams and hygiene appointments. Twenty (20%) of seniors are homebound, and one in eight people have a disability that limits their mobility and therefore their ability to see a dentist. The Blende Dental Group offers mobile dentist services to help these patients. When an emergency of any kind does arrive, they offer emergency dentist services to those with special needs both in their San Francisco dentist office and through their mobile dentistry division, House Call Dentists, which serves a 60-mile radius around San Francisco.
"When you go through a traumatic experience like I did, you realize having a staff that helps you relax is crucial," said Chris Murphy, emergency patient at The Blende Dental Group.
The Blende Dental Group is committed to providing full access to quality dental care including emergency dentist visits 24 hours a day, seven days a week. "That means we can treat patients at their location (their home or community) or ours," emphasizes Dr. Batchelor. Patients and/or their caregivers can speak to a dental professional who will assess the situation over the phone and determine the healthiest and most cost-effective solution, depending on each patient's individual case.
For more information about The Blende Dental Group's ability to individualize treatment for their patients call (415) 563-4261 or toll free at 1-800-575-3375 during normal business hours, or call 1-877-HOUSE-07 (1-877-468-7307) for dental emergencies 7 days a week, 24 hours a day.
The office of San Francisco special needs dentist, Dr. Blende, is located at 390 Laurel Street in Presidio Heights. Visit http://www.blendedentalgroup.com/ to make an appointment and experience The Blende Dental Group's full range of services. If you are active on social media, feel free to stay in touch with their educational campaigns and events via Facebook.
About The Blende Dental Group
The Blende Dental Group is the Home of the House Call Dentists. Focusing on special needs dentistry in San Francisco, they serve both general patients and individuals with special needs, including and those with phobias or disabilities (behavioral, cognitive, medical or physical challenges). This medical-dental group has over 40 years combined experience. They are able to address a diverse range of patients by individualizing treatment, either Awake (in-office), Asleep (under general anesthesia at one of eight Bay Area hospitals where they are on staff), or At Home (in the patient's home or community anywhere within a 60-mile radius of San Francisco). The Blende Dental Group has earned its reputation as a national leader in the treatment of patients with special needs by safely and successfully completing thousands of complex cases. Their vision is to remove barriers to receiving dental care. Their mission is changing lives one smile at a time: Awake, Asleep, or At Home.
The Blende Dental Group, specializing in sedation dentistry in San Francisco has been featured in USA Today Weekend, the San Francisco Chronicle, Exceptional Parent, the Alzheimer's Association newsletter and Ability magazine, among other publications. They have also been featured on ABC 7 (KGO) News with Dr. Dean Edell, and on NBC (KNTV) San Francisco Bay Area News.