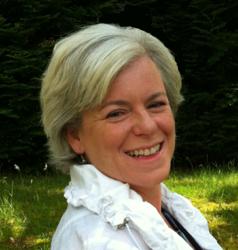 It's not too late for Canadian companies, but this is a turning point. Either we seize the e-commerce opportunity now or we lose it to other countries.
Edmonton, AB (PRWEB) December 06, 2012
Canadian retailers risk being swamped by American online competitors this year, as US retailers are aggressively targeting Canadians. Internet marketing strategist, Tema Frank, is trying a new approach to help Canada's mid-sized and small businesses see the potential of online marketing and learn how they can compete in e-commerce.
Ms Frank has launched Canada's first internet radio show that focuses exclusively on the success of Canadian businesses online. The Frank Online Marketing Show profiles Canadian companies that are succeeding online and teaches others how they too can profit from the web.
For years Canadian companies have hesitated to embrace web marketing and e-commerce, confident that most Canadians would not bother with the hassle of ordering from abroad. Now US retailers are seizing the huge potential of the under-served Canadian online market. Troubled by the danger of Canadian companies losing out to US competitors, long-time Internet entrepreneur Tema Frank decided it was time to give Canadian business a push in the right direction.
The weekly Frank Online Marketing Show (http://frankonlinemarketing.com/show), sponsored by IBM Canada, features interviews with CEOs of small and mid-sized Canadian businesses that are using Internet marketing and e-commerce effectively to sell their products and services. Each episode also has a web-marketing "how to" segment.
"I don't think it is too late for Canadian companies," comments Ms Frank, "but this is a turning point. Either we seize the e-commerce opportunity now or we lose it to other countries."
Ms. Frank put up her first website in 1995 to promote her best-selling book, "Canada's Best Employers for Women." In 2001 she created one of the world's first website usability testing companies to have statistically significant samples of "Web Mystery Shoppers" give detailed feedback on the effectiveness of websites (http://webmysteryshoppers.com). She signed up 75,000 mystery shoppers worldwide using social media tactics in the pre-social media era.
"I started Web Mystery Shoppers because it drove me crazy that it was so hard for Canadians to buy things online," says Ms. Frank. "Here we are over a decade later and e-commerce is still incredibly difficult for Canadians. The Frank Online Marketing Show is helping change that by inspiring and educating small and mid-sized Canadian businesses about how to sell and market themselves online."
The show has already featured guests such as:

Drew Green, CEO of Shop.ca which has venture capital funding and aims to become the Amazon Marketplace of Canada
Lisa Delorme, CEO of award-winning online dress rental shop, Rent Frock Repeat, which recently made a successful pitch on CBC's Dragon's Den; and
Jeff Booth, CEO of BuildDirect.com, which revolutionized the building supplies industry and now operates in 60 countries worldwide.
Ms. Frank is eager to hear suggestions of Canadian companies to interview, as well as listener questions to ensure that the show is dealing with their top needs. Businesses are encouraged to contact her via the website (http://frankonlinemarketing.com) or on social media or by telephone.
Frank Online Marketing, division of Web Mystery Shoppers Inc., helps Canadian companies develop internet marketing strategies that will grow their businesses, through e-commerce and/or using online marketing strategies such as social media and website usability grounded in market research. Clients have included the Royal Bank of Canada, the Government of Alberta, Cruise Ship Centres, and many smaller companies.