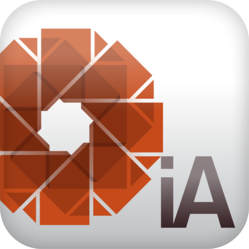 Over 600,000 people worldwide, including students, educators, and professionals, are already using iAnnotate PDF to streamline the way they work.
Chicago, IL (PRWEB) December 05, 2012
Branchfire, Inc.,, a leading developer of mobile productivity software, today announced that iAnnotate PDF, its powerful iPad app for reading, marking up, and sharing documents, recently won two Tabby Awards in a competition judged by an international jury of mobile industry experts. iAnnotate PDF was named Best Productivity App and Best Collaboration App – the only application to win in two categories.
Over 600,000 people worldwide, including students, educators, and professionals, are already using the app to streamline the way they work. Users can quickly make notes and drawings on documents and easily share their work with others. The app allows multiple documents to be open at once and features extensive customization options, allowing users to tailor the app for their use.
Nearly 40,000 copies of iAnnotate PDF have been purchased by educational institutions for their students. Leading academic programs at universities including Stanford University, the University of Chicago, the University of Michigan, MIT, and the University of California – Irvine have seen strong benefits from recommending iAnnotate PDF to their students, including a dramatic reduction in the amount of paper being used on campus.
iAnnotate PDF's benefits extend beyond the academy. Greg Yaitanes, Emmy-winning TV director of shows such as House M.D., Lost, and the upcoming Cinemax series Banshee uses iAnnotate PDF for reviewing scripts and collaborating with actors and writers. He says, "iAnnotate PDF has become the industry standard for film and television. If I had imagined what I hoped would be the ultimate PDF reader and annotator, iAnnotate fulfilled everything I ever hoped for."
In response to user feedback, Branchfire continues to quickly add new features to iAnnotate PDF. The latest enhancements to the app allow working with Word and PowerPoint documents and images as well. iAnnotate PDF also lets users sync their documents with a variety of cloud storage services including Dropbox and Box, and in the most recent update, Google Drive and Microsoft's SkyDrive.
"When we launched iAnnotate we started with a simple idea – marking up and commenting on documents enhances the reading, learning, and sharing experience. We are thrilled to be building on that foundation with the help of our growing community of users," said Ravi Bhatt, CEO of Branchfire. "Our broader vision is to fundamentally improve the way people create and communicate information – iAnnotate PDF is just the beginning."
The Tabby Awards, organized by TabTimes – the Tablet Business Magazine, recognized the best apps for iPad, Android, and Windows 8 tablets based on specific features and utility. Winning apps were chosen from over 100 entrants across 12 categories, by a panel of expert judges chaired by Alan Masarek (CEO & Co-Founder, QuickOffice).
About Branchfire
Founded in 2011, Branchfire is a bootstrapped (entirely self-funded) Chicago-based productivity software company that is reinventing the way people consume and create digital content. Led by a founding team with deep experience in computer science and cognitive science, Branchfire is building software that's optimized for the way people think. For more information, visit http://www.branchfire.com or find us on Twitter, Facebook, or LinkedIn. To get started with iAnnotate PDF, purchase the app from http://www.branchfire.com/getApp