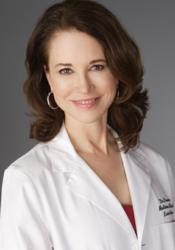 Many people don't realize what a large role lighting plays in capturing an accurate and realistic photographic image.
Seattle, WA (PRWEB) December 07, 2012
Brandith Irwin, MD, internationally renowned cosmetic dermatologist and author, shows how before and after photographs can be manipulated to enhance the supposed result of a cosmetic skin treatment in her latest article "Before and After Photos in Cosmetic Dermatology: An Expose," featured on her website, SkinTour.com.
Dr. Irwin provides dramatic examples of photos that appear to show an excellent outcome from a cosmetic procedure. But, as Dr. Irwin explains in her article, the so-called result is deception, achieved merely through lighting and camera angle. "Many people don't realize what a large role lighting plays in capturing an accurate and realistic photographic image," says Dr. Irwin.
Dr. Irwin also cautions patients that not all before and after photographs show typical results: "It makes perfect sense that most physicians want to use their 'best' before and after photos to present their work. The images that people see online and in physician marketing materials are typically not average results. These are the cream of the crop, showing great results or outcomes, not necessarily typical results."
Dr. Irwin warns patients to be skeptical when viewing before and after images with results that seem to be too good to be true. Educating yourself on the treatment and asking your doctor specific questions about what realistic results to expect is the best way to get the facts. You can find a list of personally recommended, high-quality dermatologists on her SkinTour.com: Your Regional Guide to Excellent Cosmetic Dermatologists.
Unlike most prominent dermatologists, Dr. Irwin has no financial ties to any skin care manufacturer or laser company. She does not sit on any boards, act as a spokesperson, accept any fees, or endorse any line of cosmetics. She is a board-certified dermatologist who practices in Seattle, WA, at the practice she founded, Madison Skin & Laser Center. Additionally, she has published multiple anti-aging books, the most recent titled, "The Surgery-Free Makeover: All You Need To Know For Great Skin And A Younger Face."
Skintour.com has quickly become a highly sought out source for cosmetic dermatology and skincare product information for women on the Internet. Serving as an unbiased skincare and beauty resource, dermatologist Dr. Brandith Irwin not only provides women with expert articles on cosmetic treatments and skincare product information, she also answers questions from users to help them get the most out of their skincare treatments. For more information from Dr. Irwin visit http://www.SkinTour.com.