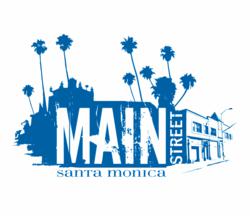 Santa Monica, CA (PRWEB) December 06, 2012
Main Street Santa Monica rang in the holiday season this weekend on Saturday and Sunday despite some unexpected drizzle with a sidewalk sale, shopping, partying, caroling, an Instagram contest and a visit from Santa himself! Children overheard Santa saying "The rain in Santa Monica is nothing compared to the blizzards in the North Pole!"
Neighbors near and far came out to bring the joy to the holiday season. Participating stores took place in the sidewalk sale, which took place both Saturday and Sunday, offering shoppers great deals for the holidays.
Over 30 businesses participated in the sidewalk sale and holiday party, offering holiday beverages, snacks, sweets, door prizes, discounts and more. Some stores even had mistletoe!
Santa rode in from the North Pole on his sleigh (a Santa Monica Fire Truck) to the California Heritage Museum lawn, where he posed for photos with the kids and led the crowd of over 800 people in the countdown for the tree lighting.
Following singing by the Samohi Choir and Green Brooms Music Academy and the tree lighting, Santa led the Candlelight walk to the famous Shopping Cart tree at the Edgemar courtyard, where more celebration continued with music by the Off Their Jingle Bell Rockers and a band of 10-year-old triplets known as TH3 TRIP. For the rest of the evening, Santa and the caroling groups strolled the street and attended the parties, with Santa available for more photos with a hearty Ho Ho Ho!
Main Street is going social this holiday season! Everyone has the chance to take part in Main Street's first ever Instagram social media contest, where shoppers who take a snapshot of an item that caught their eye under $100 in any shop or food establishment on Main Street, and upload it to Instagram, are instantly entered to win their choice of a gift. This contest runs through December 21st. Shoppers are encouraged to get some serious shopping on and to keep uploading their items to their Instagram accounts using the hashtags #MERRYONMAIN and #MYMAINGIFT, and to identify the business when participating.
Local resident, Paige Andrews was so excited to come out and shop on her favorite street during this holiday occasion. "I was so excited to take part in the Instagram contest, while shopping on Main Street and doing some serious fall shopping at Planet Blue," Andrews said.
Local resident, Lauren Glazer was excited to bring her kids out for the festive occasion. "It was so nice being able to bring my kids just down the street to Main Street to partake in the festivities and even hang out with Santa," Glazer said. "The event was organized so well and it was a win-win for me because I even got some holiday shopping done while attending this joyful event!"
Agabhumi store manager Christina Norton took part in the sidewalk sale and thoroughly enjoyed the liveliness the evening brought to the street's stores. "I enjoyed seeing everyone come out to celebrate the holidays, while shopping in all the stores," she said. "My store had a variety of traffic throughout the weekend and I was happy with the sales we made. I look forward to partaking in an event like this again next year!"
The Annual Main Street Holiday Event was produced by the Main Street Business Improvement Association, and was co-sponsored by Edgemar, The City of Santa Monica, The Buy Local Campaign, and The Santa Monica Daily Press. http://www.mainstreetsm.com/