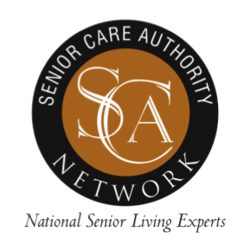 The senior placement agencies we are working with are those that take a hands-on approach in servicing families in their local communities
Sonoma, CA (PRWEB) December 10, 2012
With the growth of senior placement agencies throughout the country, there is an ongoing need for support services for this niche market. Senior placement agencies are small businesses that work with families and their loved ones to provide assistance to help find the best place for seniors to live and receive the proper care and/or supervision. This can range from smaller, residential care homes to larger, assisted living and memory care communities.
"The senior placement agencies we are working with are those that take a hands-on approach in servicing families in their local communities," says Frank Samson, founder of Senior Care Authority Network (SCAnetwork). "There are online, referral organizations out there trying to service families online and maybe over the phone, like booking a hotel room. This is a disservice to families, since they have never stepped foot in these locations, and there are many variables to consider when placing a senior in one of these communities or care homes. This type of service is better handled by the local placement agency, so we are there to support businesses who are doing the right thing." Samson continued.
SCAnetwork also offers training and coaching programs to those wanting to set up their own senior placement agency. The following subscription support services are only offered to those who go through the training and coaching programs or have an established senior placement agency approved by SCAnetwork:
AutoPlace® CRM - A key component of managing customer and other business relationships is having the right Customer Relationship Management (CRM) software. The program is specifically designed for senior placement agencies, making it easier to manage referrals, clients, assisted living locations and key contacts. "I've been working manually until now, but this system has been customized for our industry, making my life much easier now," says Jennifer Button, owner of A Home Away From Home in Santa Monica, California. Assisted living locations, hospitals and nursing homes are already pre-loaded and updated in the system.
SCANET® Referral Program – Because the trend is to search online for assisted living for loved ones, the company connects families to senior placement agencies in the local market where the family is seeking services. "Though I've been in the senior placement business for several years, the families are thrilled to know that we can meet with them face-to-face even though they've requested the information online," according to Pat O'Dea-Evans of Silver Connections in Rolling Meadows, IL.
AutoMail® Newsletter – Save time and keep in front of your contacts through customized, monthly online newsletters. We design it and write the content for your approval...ready to email to your contact list. Dawn Dumont of Opening New Doors in Concord, NH said about this particular service, "My strength is working with families and helping them find the best assisted living for their loved ones. I also have to keep in contact with my referral base on a regular basis and don't have the time to write and design a professional newsletter and email it out each month. This was a great decision to subscribe to the AutoMail newsletter."
CareTalk® Online - Members are able to discuss issues and share information on senior care and specifically the senior placement business through this private, online forum. Ongoing educational webinars and conferences are in the planning stages. Mary Buszuwski, founder of The Senior Living Specialists in Upstate New York, completed the training and coaching programs through SCAnetwork and wanted a way to communicate to other placement agency owners in an efficient manner. "It's always nice to bounce ideas or ask questions of others who run similar businesses. SCAnetwork made it happen at no cost."
In addition to the services offered above, the company offers customization of the agency's website including written content, design, search engine optimization, social media set-up, weekly analytics traffic reports, website hosting and domain registration renewals.
Senior Care Authority™ Network (SCAnetwork) provides a unique self-paced, online training program and a personalized 12-week coaching program for those wanting to start their own senior placement service. For those already owning a senior placement agency, the company provides numerous support services on a subscription basis.