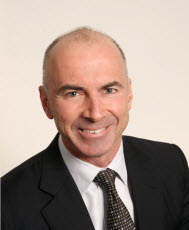 It has been an exciting year of growth and innovation for IR... and I look forward to our continued success
Sydney, Australia (PRWEB) December 11, 2012
Integrated Research (ASX: IRI) CEO Mark Brayan has been awarded IT Executive of the Year, in The CEO Magazine's Executive of the Year Awards.
With over 500 entries, the awards identify the achievements of aspiring and established leaders in fourteen categories, with nominations judged by a panel of highly regarded business professionals.
The judges noted, "Mark demonstrated he clearly understands what is required to run a successful global business from Australian shores, and his unwavering commitment resulted in exceptional business outcomes over the past 12 months."
On winning the award, Mr Brayan commented, "I am honoured to receive this prestigious award, but it's really an award for our talented staff. It has been an exciting year of growth and innovation for IR and I'm proud of everything that we've all achieved and I look forward to our continued success."
Managing Director of The CEO Magazine, Chris Dutton, said that he was inspired by how successful the Executive of the Year Awards program has been in its first year.
"I think we have identified a valuable program to shine a light on the leaders in Australian business across all sectors. These people are helping to build the economy, strengthen the brand and reputation of our great country, and are also putting back into the community. They deserve much praise and I'm glad the Executive of the Year Awards can play a part in that."
For more information about The CEO Magazine and the Executive of the Year Awards, please visit http://www.theceomagazine.com.au
About Integrated Research:
Integrated Research (IR) is a leading global provider of high-definition performance monitoring, diagnostics and reporting software. The creator of award-winning Prognosis®, IR builds scalable, customizable solutions designed to manage continuity-critical IT infrastructure, payments and communications ecosystems. IR provides real time solutions that give customers the insight they need to run their business, reduce their operating costs, minimize risk, and gain competitive advantage. For further information on Integrated Research, please visit http://www.ir.com