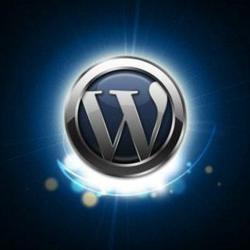 In addition to WordPress design, ITX Design will also offer packages that include social media development and SEO services. Basically everything a business owner needs to take it to the next level
Atlanta, GA (PRWEB) December 10, 2012
ITX Design, a leading provider of network solutions, announced early this morning the company will be offering new (and existing) clients with the option for custom WordPress design upgrades and creation, in addition to a variety of added features for several existing reseller packages.
The solutions now being provided from ITX Design deliver environments built on high performance and five star support services from an award winning crew of trained professionals and talented software engineers. The knowledgeable staff at ITX Design engages in an open dialog with its customers while striving to create trendsetting communications solutions that help network operators and service providers achieve their business goals. The latest move to offer a wider selection of design and reseller packages will certainly expand the company's ability to serve not only small business owners, but larger corporate clients as well.
ITX Design contributes its innovative strength, internationally recognized experience, and exceptional skill-set in all areas of web hosting, WordPress site design and creation, as well as its premier line of reseller packages. As an innovation leader, ITX Design consistently delivers value, and prepares its clients for with trendsetting solutions and innovative design. ITX Design operates in the United States and Canada and offers 24/7 technical support services.
WordPress is an incredibly versatile and effective content management system. With ITX Design, new customers can now enjoy a polished and smooth running website built by some of the most talented WordPress design specialists in the country. In addition to WordPress design, ITX Design will also offer packages that include social media development and SEO services. Basically everything a business owner needs to take it to the next level and gain that much needed to exposure to their target clients.
Also beginning in 2013, ITX Design will be offering new reseller options. Business owners serious about reselling hosting services or starting a hosting company will now have access to various VPS, and dedicated server plans that come equipped with a dedicated account manager that will answer any questions a client might have about starting a web hosting company. The reseller plans offered are tailored towards reselling web hosting, however many customers use any of the VPS plans or dedicated servers to primarily resell web hosting.
ITX Design is a web hosting and domain registration provider doing business in North America for over a decade. They provide dedicated servers, shared web hosting, and domain registration for small businesses including Server Hosting, WordPress Hosting, Reseller Hosting and more. These new WordPress design packages will most certainly establish ITX Design as an elite digital solutions force in the industry.
To find out more about ITX Design and their expanded menu of internet related products and services, simply visit http://www.itxdesign.com, or call 1-866-577-1442 to speak with a member of their courteous and knowledgeable staff.