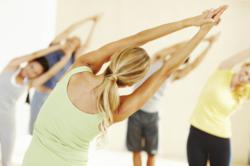 ...there had to be a better way to find classes and camps.
Sunnyvale, CA (PRWEB) December 12, 2012
What do parents spend a crazy amount of time doing? Organizing their child's activities, including classes and camps.
Carla Dagnone thought there had to be a better way to find activities that fit her family's busy schedule. "It all started when I was trying to find an art class for my daughter. I spent an evening thumbing through municipal recreation guides, searching websites of art schools trying to find their schedules and I just knew there had to be a better way to find activities that were offered when and where it was convenient to me." ActiveAvenue was born.
ActiveAvenue.com is easy to use - visitors simply select their preferred days and times, age of participant and location and let ActiveAvenue do the rest. They will see a list of classes available based on their search criteria and links to registration information. No more paging through recreation guides and doing endless website searches to find class schedules of providers - ActiveAvenue has classes in every category people want from sports, gymnastics, yoga and fitness to dance, arts, drama, music and cooking classes. The website offers all types of camps for kids as well as many special interest classes such as language, travel and personal development.
Together with her business partner Amber Johnsen, these two women are working to make ActiveAvenue the go-to site for everyone looking for a more active lifestyle. "We think this is a helpful tool for everyone – those who are juggling the active lives of their family members and those who want to live a more active lifestyle. Each person has their own idea of what "active" means. It may mean participating in sports or exercise but not necessarily. What it does mean is working towards a healthier lifestyle by getting out of the house, meeting new friends, discovering new talents and learning new skills," says Johnsen. ActiveAvenue.com has more than 4,000 Bay Area classes and camps listed for you to search. From Toddlers to Seniors, there is a class for everyone.
A brand new addition to ActiveAvenue is a Birthday Party Merchant Guide for children and adults. It includes over 20 small, Bay Area merchants who offer unique birthday party packages. Visit ActiveAvenue.com to download a free Birthday Party Merchant Guide today! What's your favorite birthday party venue? Let us know!