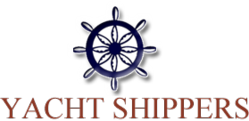 Miami, Florida (PRWEB) December 11, 2012
Yacht Shippers, a marine transportation company, announced today that they will expand their boat transport and yacht transport services to now service the Far East. These ports include but are not limited to Hong Kong, Bangkok, Phuket, and Singapore.
This announcement comes as a response to an increase in requests for boat shipping and yacht shipping service to these areas. Yacht Shippers will now offer regular direct sailings to this region of the world. The company also has service to many ports of call in the United States, Europe, the Mediterranean, and the Caribbean.
Yacht Shippers is an emergent marine transportation company that specializes in worldwide boat shipping and yacht shipping. They currently offer many deluxe loading and transport options that include but are not limited to roll-on/roll-off and lift-on/lift off loading, custom boat shipping cradle construction, premium insurance packages, and much more. Equipped with over 40 years of collective experience in the industry, they provide their clients with inclusive boat transport and yacht transport services as well as logistics services to all four corners of the earth; including services all major call ports. Yacht Shippers is projected to quickly move to the forefront of the yacht shipping industry as early as next year.
Yacht Shippers of Miami is continuously observing the market and seeking out new ways to provide their clients with the best boat transport and yacht transport services in existence. Seeking out the best staff and managers to operate the company is of the utmost importance to the company founder. In fact, just last month they hired a new highly-credentialed General Manager, Jonathan Banks. Banks brings his vast experience in logistics, special events and marine transportation to the table, which is already proving to enhance the customer experience as well as the work moral. We can see proof of this as since he came aboard last month, bookings have increased significantly.
The recent announcement of expansion of services to the Far East is yet another testament to Yacht Shippers commitment to its clients. The company fully acknowledges that in order to run a successful operation, they must pay attention to trends, and meet the client's expectations by any means necessary. If the client wants to book a boat transport or yacht transport to a Far East port, the company must be able to deliver, as if they aren't capable, they will lose the business. A good business practice is to always listen to the client: find out what they want and go to any means necessary to provide it. Yacht Shippers is certainly well on their way to proving themselves in the marine transportation industry.
For more information on Yacht Shippers and their expansion of services to the Far East or for information about the boat shipping and yacht shipping services they provide, please call 561-921-8775 and speak to one of their experienced customer service representatives or visit them on the web at http://www.yachtshippers.com.