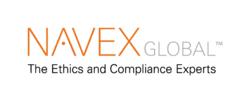 Our goal at NAVEX Global is to provide our customers with the absolute best-in-class products and services to support their growing ethics and compliance needs.
Portland, Ore. (PRWEB) December 10, 2012
NAVEX Global™ today announced the release of new product innovations to help organizations minimize risk, gain actionable intelligence and address growing ethics and compliance needs. NAVEX Global is expanding upon its existing product portfolio to deliver an advanced analytics solution, new training content in key risk areas, innovative learning "bursts" to provide short, impactful and highly efficient training options, and powerful upgrades to its policy management solution.
"Our goal at NAVEX Global is to provide our customers with the absolute best-in-class products and services to support their growing ethics and compliance needs," said Bob Conlin, chief products officer of NAVEX Global. "As we continually strive to live into that goal, we are proud to be recognized as not only the largest provider of ethics and compliance solutions, but also as a leader in product innovation and quality."
The new and expanded solutions include:
Premium Analytics: Premium Analytics significantly enhances NAVEX Global's case management software by providing a powerful tool for turning data into actionable insights. The solution delivers an easy to use interface for generating ad hoc and operational reports as well as advanced analytics to track and trend key performance indicators. In addition, Premium Analytics supports scheduled distribution of reports and dashboards.
Online Training: All training content is created in conjunction with the Ethical Leadership Group, the advisory services division of NAVEX Global, and Littler Mendelson, the world's largest labor and employment firm representing management. NAVEX Global is the only training supplier to completely rebuild and refresh key training courses every two years:

Ethics and Code of Conduct: The Ethics and Code of Conduct training solutions have been completely updated to feature new scenarios, cutting-edge media and a wide variety of interactive exercises. Both domestic and global versions have been developed featuring diverse actors from around the world. Highly customizable, and available in multiple languages, these training solutions can be uniquely mapped to an organization's Code of Conduct, with the ability to choose from more than 35 critical compliance topics.
Workplace Harassment: An entirely new set of Workplace Harassment courses have been developed, featuring NAVEX Global's signature production values and scripting, enhancing the learning experience and retention for e-learners.
Burst Learning: Intended to reinforce key lessons in short bursts of learning, these engaging five-to seven-minute interactive videos provide flexibility and efficiency in delivering training, help fight learner fatigue and are accessible via supported mobile devices in multiple languages. Built as highly entertaining webisodes, these training bursts are designed to get employees buzzing about key issues in ethics and compliance.
Policy Management: The latest release of PolicyTech, NAVEX Global's policy management solution, now provides more robust user management tools and additional customization features to increase configuration flexibility. In addition, PolicyTech supports increased multilingual and localization requirements to support global policy distribution.
"NAVEX Global is continually evolving its offerings to address complex compliance challenges in a risk-filled global business environment. These most recent releases reflect our commitment to combining deep expertise with flexible technology-driven solutions that provide invaluable data-driven insights," said Shanti Atkins, president and chief strategy officer of NAVEX Global. "Our responsibility to clients demands that we continue to address their concerns and to meet and exceed their expectations."
NAVEX Global has a client base of more than 8,000 organizations globally and an unmatched commitment to quality and continuous innovation. Nearly three-quarters of the Fortune 100 and half of the Fortune 1000 use NAVEX Global's services to help them navigate ethics and compliance issues.
For more information about the compliance and ethics offerings visit http://www.navexglobal.com/products.
--------------------------------------------------------------------------------
NAVEX GlobalTM (http://www.navexglobal.com)
NAVEX Global is the trusted global ethics and compliance expert for more than 8,000 clients in over 200 countries – the largest ethics and compliance community in the world. A merger of industry leaders ELT, EthicsPoint, Global Compliance Services and PolicyTech, NAVEX Global provides a comprehensive suite of solutions to manage governance, risk and compliance (GRC), providing critical cross-program insights thorough unmatched expertise and actionable data.
# # #