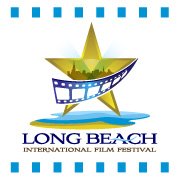 Long Beach, NY (PRWEB) December 12, 2012
The Siller Foundation, Long Beach Catholic School, King Kullen and the Long Beach International Film Festival will come together for a holiday toy distribution at The Long Beach Regional Catholic School, 735 West Broadway in Long Beach NY 11561.
Media will be welcome from 10-11:30 am. Visuals will be available throughout. Award presented at 11:30am. Media will be served refreshments.
Toys will be accepted from now until 12-14-12 at The Siller Foundation tent behind the Long Beach Catholic School. Retired FDNY manning the tent seven days a week.
Toys will be distributed to any child who resides in Long Beach on 12-15-12 from 9am-12pm, on a first come first serve basis.
LBI Film Festivals Do A Good Deed Contest winner will be announced at 11:30 am winner must be present to win the Apple iPad donated by King Kullen.
We hope to come together and ensure that each and every child in this devastated area receives a toy this holiday season, and also to announce the winner of the 2nd annual Do A Good Deed Contest.
The Long Beach School District has also been a participant in the Film Festivals, 2nd annual "Do A Good Deed Contest". The premise being, "WE CAN REBUILD LONG BEACH ONE GOOD DEED AT A TIME! The children have been writing their "Do A Good Deed" essays in hopes of winning an Apple iPad donated by King Kullen. This year the contest has new meaning. Submissions have already started coming in! It would do a heart good to hear the deeds these little brave souls did for others, even when they had been frightened by the devastation, no heat, no home, no electric.
One of the saddest things to see is a child who comes back to their home, and realizes they lost ALL their toys. At that point as adults we forget about the burners, and the destruction, and all you want is for them to feel as though there is hope, and that everything can be rebuilt better and bigger than ever. When a child has the courage to turn around and help someone else... it feels good to them.... and is simply inspirational even to us big kids...
Don't underestimate the strength and humanity of the brave little ones who lost so much!
There is also a huge tent in the parking lot of Long Beach Catholic School that the Siller Foundation has had their since the storm hit. Every day there are retired FDNY donating their time handing out food and supplies to residents. They are now accepting toys in that tent up until December 14th. On 12-15-12, we hope to have enough toys for ALL the children of Long Beach. With a LB ID they can come in and choose one toy each.
That being said, we thought it would be perfect to bring these two amazing efforts together.
Remember, Santa always comes and Sandy can't keep him away!
About LBIFF: 501C3
The Long Beach International Film Festival will celebrate the art of storytelling through cinema. Presenting shorts, fiction and Documentary formats; the festival is committed to exhibiting films that convey a fresh voice and differing perspectives. The goal of these programs is to captivate, engage and enlighten audiences, provide invaluable exposure for filmmakers and present inspired entertainment. We will hold our first festival August 2013.