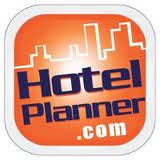 West Palm Beach, FL (PRWEB) December 11, 2012
HotelPlanner.com, the leading provider of online services to the global group sales market, has formed an alliance with the American Bus Association (ABA), the premier trade association for the motorcoach, group tour and travel industry. HotelPlanner's guaranteed lowest rates will now be available to any customer, operator, or affiliate of ABA on a customized platform set to launch on http://www.buses.org under the "member resources" tab found on the homepage.
ABA's member hotels currently enjoy benefits such as ABA Marketplace and exclusive access to the largest motorcoach and tour operator companies in North America. Now, their benefits will extend further through HotelPlanner and ABA's shared platform. Member hotels will be recognized with an "ABA Preferred" logo on their hotel offers through this group hotel booking page available on http://www.buses.org.
"Partnering with HotelPlanner.com positions our member hotels with increased exposure and additional services they can utilize to book more business," said ABA President & CEO Peter Pantuso. "Putting heads in beds is our goal for hotel members. With premier programs such as ABA Marketplace, GroupConnect.com, the OMCA/ABA Tour Operator Summit, Destination Magazine's Lodging Guide and now HotelPlanner.com, our members will benefit tremendously from having multiple platforms to maximize their hotel bookings."
ABA represents approximately 1,000 motorcoach and tour companies in the United States and Canada. Its members operate charter, tour, regular route, airport express, special operations and contract services (commuter, school, transit). Another 2,800 member organizations represent the travel and tourism industry and suppliers of bus products and services who work in partnership with the North American motorcoach industry. ABA is also home to ABA Foundation, a nonprofit organization with an emphasis on scholarships, research, and continuing education.
HotelPlanner.com was founded in 2002 by Tim Hentschel and John Prince, and has since achieved a global portfolio of 50,000 hotels. According to Experian, the company is a top 50 travel site. HotelPlanner.com focuses its efforts on the group market to help clients select the right property for their event, combining technology with a highly experienced staff of professional meeting planners to deliver outstanding service. The company recently opened its European Headquarters in London, United Kingdom, and is rapidly expanding its team of experienced meeting planners globally.
To learn more about this program visit http://aba.hotelplanner.com.