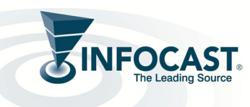 Pike Research estimates that by 2022, "nearly 3 billion tons of municipal solid waste (MSW)" will be generated each year, representing "a potential of 240 gigawatts (GWs) of untapped energy."
Woodland Hills, CA (PRWEB) December 12, 2012
Infocast, a leading provider of deal-making events in renewable energy and clean technology, is pleased to announce the return of its 5th Waste to Energy Development & Finance Summit. The Summit will take place January 23-25, 2013 at the award-winning offices of Baker & McKenzie LLP, which has been rated among the top five "coolest" offices in Chicago.
Pike Research estimates that by 2022, "nearly 3 billion tons of municipal solid waste (MSW)" will be generated each year, representing "a potential of 240 gigawatts (GWs) of untapped energy." Waste can either become a growing problem or a valuable feedstock that can be a solution to society's never-ending need for energy. Additionally, many large forward thinking companies like Chevron, Google and Kraft have looked to Waste to Energy projects as a source of renewable energy and carbon offsets. Under President Obama's proposed energy plan, the section 45 production tax credits for renewables, including waste to energy, would be permanently extended. The landscape for new opportunities for waste conversion technologies and projects is vast but only those armed with a comprehensive roadmap to the current market climate will succeed.
Infocast's 5th Annual Waste to Energy Development & Finance Summit will be the place for feedstock suppliers, conversion technology companies and project developers to meet directly with representatives from the financial community and other crucial industry players. The Summit offers the ideal venue for discussing the path towards tackling the complexities of developing and financing the new generation of waste to energy projects. Sponsored by Baker & McKenzie, Chadbourne & Parke, Eisenmann and Stoel Rives, the event has confirmed lineup of Anergia, Bregal Energy, Caterpillar Financial Services, Element Markets, Energy Power Partners, Enerkem, Harvest Power, JP Morgan Capital, Montauk Energy, New Energy Capital, Quasar Energy, Reznick Capital Markets, Sierra Energy, SMUD, The Plant, U.S. Bank, and many more!
For more information, please visit the event website at http://www.infocastinc.com/waste13 or contact Infocast at 818-888-4444.
About Infocast
For over 25 years, Infocast has produced the highest quality events, tailored to the needs of the industries we serve. We intensively research the marketplace, pulling from an extensive network of experts to give you the information and connections to succeed.