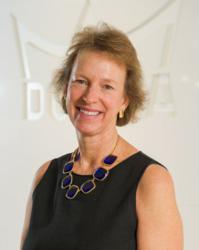 New York, NY (PRWEB) December 11, 2012
Wendy Ordemann has been named Manager of Architectural Design Services for the new DORMA World of Access design center in New York City.
Ordemann is an accomplished manager and communicator with an extensive background in architecture- and design-related matters. She has held senior editorial posts at Metropolis, Architectural Record and This Old House magazines, and was a staff writer for The Christian Science Monitor, and the Associated Press. She was the Brick Industry Association's outreach manager for five years, working with architects to visit sites, refine design details and deliver continuing education. Mrs. Ordemann has also been an independent entrepreneur in marketing and public relations. Her varied background uniquely equips her to understand the needs of architects, designers and building owners.
World of Access is a design resource offering information, guidance and direct experience on doors, hardware and access systems to architects, designers, contractors and other members of New York's vibrant design community.
Guests can thoroughly review and evaluate DORMA products and functionality. Designers can see a revolving door, review choices in door closers, browse hardware, and much more. Among the design center's features is a spectacular media table that can upload spec materials, immediately integrating them into images or drawings for designers' and customers' buildings.
The latest in technology facilitates this capability, making it easy to recognize all relevant product elements and advantages and manipulate the design display with ease.
The space is also equipped with full video capabilities and a database of case studies that make it possible to see and feel how DORMA's superb access solutions work. Visitors will benefit from the assistance of staff members who possess deep architectural and design experience.
The World of Access embodies contemporary design with 8,500 square feet of glass and steel and classic furnishings by Vitra, USM Haller and Knoll. The New York location is the first of many such centers that DORMA plans to open in international design and business locales such as Vienna and Dubai.
About DORMA
DORMA is a leading global manufacturer of premium access solutions and services that enable better buildings. Our full range of products and services provides safety and security as well as convenience and comfort. DORMA features a design oriented portfolio of architectural door hardware, specialty hardware for glass door and wall applications, door automation systems including Crane Revolving Door, and operable wall systems featuring Modernfold. DORMA is an international market leader with innovative and inspiring design and technologies for access solutions and services.