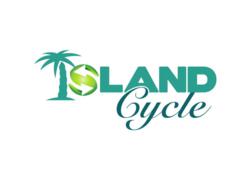 Jamaicans are so patriotic when it comes to sports and music. We go overseas and brag about how beautiful our Island is but we are not doing enough to preserve and protect it.
Kingston, Jamaica (PRWEB) December 24, 2012
Two young and driven entrepreneurs in Kingston, Jamaica, Leanne Talbot (25 y.o.) and Xavier Bedasee (26 y.o.) of Island Cycle, are changing how Jamaicans view their trash, environment, and community by taking a closer look at where the island's garbage is going and how it can be recycled to give hope to families and the children who live in it.
"Trash to Art" is a project they are spearheading on Select6.co/ to fundraise a supply studio and art workshop to empower residents of Riverton City, an impoverished community located beside one of the island's largest landfills and polluted rivers, to transform trash into a means of survival and art.
In collaboration with Select 6™, a new crowdfunding website and startup accelerator featuring minority, women, and veteran (MWV)-led projects, Island Cycle hopes to help Riverton residents transform the trash at their doorstep into art they can actually sell and find means of improving their living conditions to include clean water, food, shelter, and art.
In 2011, college friends, Leanne and Xavier, realized there was a huge opportunity to address a national issue in waste management with a recycling program that would encompass schools and community collection points while profiting as a social enterprise. So in the same year, Island Cycle was formed with a mission to reduce and recycle the volume of hazardous waste and pollution on the island, by raising environmental awareness and creating an island-wide infrastructure that can transform and monetize the waste that is going unchecked while empowering the poorest and the unfortunate.
Leanne and Xavier share their motivation, "Jamaicans are so patriotic when it comes to sports and music. We go overseas and brag about how beautiful our Island is but we are not doing enough to preserve and protect it."
Although Jamaica is known for its white sand beaches, warm culture and music, plus world-class athletes, the island is losing her beautiful environs to waste and pollution. There has been a staggering 50% increase per capita in the generation of solid waste over the past 5 years and the landfills cannot manage much more. Only about 5% of the 1.2 million tonnes of waste which is produced annually in Jamaica is recycled. From the garbage produced, many Riverton residents rummage the city dump everyday to find spoiled food, torn clothing, plastic bottles, metal scraps, and thrown-out TV's to fill their hunger and makeshift homes.
To help make a difference, Leanne and Xavier are fervently reaching out to all of their friends, families, and countrymen to help "crowdfund" the $6,500 USD it will take to build an art kiosk-workshop, and to provide art supplies and books for children living in the Riverton community. In exchange for monetary endorsements of the "Trash 2 Art" project featured on Select 6, supporters or 'Angels' will get some pretty cool rewards such as, signed copies of new recording album "The 8 Year Affair" by one of Jamaica's hottest artists, Protoje - set to release in early 2013, plus custom jewelry, art pieces, and much gratitude from the children and residents who participate in the program.
Children in the community will be invited to attend a 6-week workshop that will take place 5 days per week (after school and on weekends). Art pieces will be made using recyclable materials either recovered from the dump or provided by Island Cycle. The children will have art teachers to help them daily on their projects and one meal will be provided each day. At the end of the six weeks all participants will be given a certificate and their art pieces will be sold. A few selected pieces will be auctioned and all funds will be given to the artist.
Select 6 is the first crowdfunding website with a startup accelerator and online media channel featuring minority, women and veteran-led (MWV) startups and projects. Highlighting big ideas and great projects to help entrepreneurs and innovators find their wings - 6 adventures at a time!
The mission of Select 6 is to help MWV-led startups create success stories in the marketplace and community; To share the education, experience and entertainment that is entrepreneurship & innovation with the public; To create sound investments in promising startups that can scale and expand.