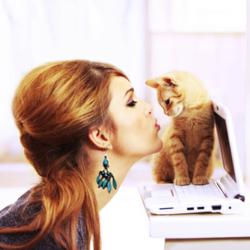 We understand that people don't fit neatly into categories. But they do gravitate to general style preferences depending on their fashion sense and personality.
Houston, TX (PRWEB) December 12, 2012
Amatyzt.com, the online boutique that specializes in unique jewelry, understands that people want to quickly be able to find the kind of jewelry that they feel comfortable wearing. But online stores often have such a huge selection that it is hard to zero in on the items that truly capture one's heart. Although each person is unique, people tend to gravitate to a style that fits there fashion personality. And jewelry is such an important part of completing a look, that Amatyzt.com has created a Fashion Personality Style Guide to help its customers choose the best according to their tastes and preferences.
The Style Guide is divided into 6 fashion personalities: classic, creative, dramatic, natural, romantic, and trendy. The spokesperson for Amatyzt.com stated, "We understand that people don't fit neatly into categories. But they do gravitate to general style preferences depending on their fashion sense and personality. Pretty jewelry to one person can look gaudy to another." This does not mean that jewelry lovers have to restrict their choices. Customers are always free to look and get any jewelry they like. But this system does help people find the jewelry they are most likely to love and feel comfortable wearing. The Fashion Personality Style Guide is also a great way to find Christmas jewelry gifts that the recipient is more likely to love!
The Classic Fashion Personality enjoys timeless style and values conservative, traditional jewelry. People like Jackie Onassis and now, Kate Middleton come to mind as great examples of classic style. The Creative Fashion Personality is most likely to mix and match a variety of jewelry. People with a creative fashion sensibility have inspired jewelry choices that resemble a collage of various styles and historical periods, textures, colors and materials. Dramatic Fashion Personality likes to make an entrance. These people love statement jewelry! Those who have a Natural Fashion Personality are into comfortable clothing with a looser fit. They tend to enjoy jewelry that is close to nature or casual in style. Romantic Fashion Personalities enjoy flowing feminine looks. These people prefer girly pretty jewelry. Last but not least is the Trendy Fashion Personality. If you see someone who is into fashion magazines and always sports the latest "in" looks, then they probably have a trendy style. As trends change, Amatyzt.com ensures that their list of trendy jewelry is up to date with what is in style now.
In order to make it easy for customers to figure out what style they are looking for, Amatyzt put together a visual guide in the form of Polyvore sets to express each style. The company also wrote the highlights of each personality style on its Style Guide.
ABOUT AMATYZT AND ITS DESIGNERS
Amatyzt.com is an online jewelry boutique that specializes in unique designer jewelry by notable designers from all over the world. Founder Alexa Ronngren came up with the idea after meeting an award winning jewelry designer who despite having talent and accolades didn't have the marketing knowledge to promote her brand. Coming from a family with four generations in the gemstone business, Alexa has been able to curate a special collection of beautiful, high quality jewelry, watches and accessories on Amatyzt.com. Some designers are international award winners, others are well respected in their home market, and a few are emerging stars just starting to get discovered. The site's handpicked international array of designers includes Maria Moreno from Argentina, Mikky Eger from Milan, Atelier Orafo from Florence, Patrick Jerer from Beirut, Posse & Rake and Perihan Tufan from Australia, Sissai from Peru, Gwel and Unity Watches from Barcelona, Leonor Heleno from Paris, and PavlinaJewel from Athens. Designers based in the US include Pia Cevallos, ShinYi, Georgean Beauty, and Alex Klien. Despite coming from different corners of the world, they all share a passion for creating interesting, gorgeous, and uncommon jewelry.