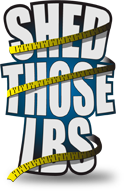 From the top five healthy habits that enhance weight loss programs, to shoveling snow for fitness.
Fort Lee, NJ (PRWEB) December 12, 2012
Marble Media LLC has announced the launch of ShedThoseLBS.com, an online site that combines expert dietary and exercise advice with opinions from people who have succeeded in establishing a weight loss program that works.
Eating healthy, getting and staying fit, and establishing healthy habits are thoroughly covered at ShedThoseLBS.com by in-house experts who offer a variety of options for establishing a nutritionally sound lifestyle and exercise plan to fit each individual's specific needs.
Readers can log on to the site from their smartphones or tablets to find short, informative articles on everything from the top five healthy habits that enhance weight loss programs, to shoveling snow for fitness. Tips on making the most of everyday activities are integral to the ShedThoseLBS.com fitness philosophy.
When it comes to calories, quality is just as important as quantity. ShedThoseLBS.com offers easy-to-assimilate tips on calories from carbs versus calories from protein and how each affect the body. Seasonal sports are a great way to stay fit without the boredom that can accompany a gym routine. The ShedThoseLBS.com experts offer winter sports options like snowshoeing and ice skating to incorporate in a fitness regime.
Quick and easy cardio moves that can be done at home are part of the ShedThoseLBS.com "No Strings Attached" Exercise suggestions for those who need a lot of flexibility in their fitness program. Advice on incorporating hunger control and lifestyle changes into a weight loss program can also be found at ShedThoseLBS.com. In fact, with its constantly updated stream of weight loss and fitness articles and advice, this site offers most people all the help and incentive they need to trim down and get healthy for life.
For more information, visit the ShedThoseLBS.com website or email info (at) shedthoselbs (dot) com.
About Marble Media LLC:
Marble Media LLC is a creator of high-quality, content-rich blog sites that provide expansive coverage of relevant information to readers who make up a wide range of demographics. The Marble Media LLC team of expert writers covers a wide range of specialties including travel, food, health, fitness, social media, marriage, parenting, technology, weight loss, fashion and much more.
For more information on Marble Media LLC's offerings and advertising opportunities, visit the MarbleMediaLLC.com website, or email sales(at)marblemedia(dot)com.
###