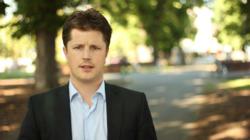 Hopefully, they will continue to build and become a strong competitor to Jetstar to keep fares nice and low for all travellers in Australia
Melbourne, Au (PRWEB) December 14, 2012
In its weekly video blog, Pan Australian Travel gives news updates from major airlines and interprets how the news will affect travellers.
Tiger Airways recently celebrated their fifth year in business, now under the ownership of Virgin Australia.
"Hopefully, they will continue to build and become a strong competitor to Jetstar to keep fares nice and low for all travellers in Australia," said Jake Hower, Managing Director of Pan Australian Travel.
Malaysia Airlines orders six more A380 aircrafts. They have previously withdrawn A380 services from Australia, but the new aircraft orders mean that Australian routes have a good chance of getting A380 aircrafts in service again in the future.
"It might take a couple of years, but before you know it, you'll be flying in A380s to Europe when you're with Malaysian Airlines," said Mr. Hower.
Etihad and Virgin Australia have both announced an increase the check-in baggage allowance on their international routes to 30 kilos.
Emirates already offer the 30 kilos baggage allowance in their Economy Class.
"We may see Qantas up their allowance to 30 kilos if their partnership with Emirates is approved as well. This intense competition is fantastic for us travellers because it means better fares and better service on board," predicted Mr. Hower.
Qantas announces that they will exclusively fly Airbus A330 aircrafts on their Melbourne – Perth and Sydney – Perth routes. Virgin Australia already has the A330 on all its Melbourne – Perth flights, and plan to transition all its Sydney – Perth flights to A330s in 2013.
"The A330 is a dual aisle aircraft, which makes for a comfortable flight. The increased competition between Virgin and Qantas will mean more seats and hopefully cheaper prices. If you fly Business Class domestically, you get nice angled flatbeds with both Airlines. The Qantas A330 rollout will take effect in May 2013, so look out for that," said Mr. Hower.
Travellers looking for more airline news updates and interpretations can go to the blog at Pan Australian Travel.
About Pan Australian Travel
Pan Australian Travel has been helping business and leisure travellers for over 50 years. In an industry full of flash-in-the-pan businesses, that makes it one of Australia's most established travel agencies.
They don't do budget travel or mass-market package deals. Instead, they focus on helping business travellers take the stress out of travel, and helping leisure travellers plan the luxury holiday or cruise of their dreams.
In other words, their first priority is great service. In fact, they guarantee it by offering a full refund of all agency fees if clients are not 100% satisfied with their service.
Get in touch with Pan Australian Travel at http://www.panaustravel.com.au/.