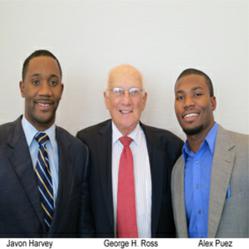 The world changes constantly, and so does business. The only thing that remains the same is your innate abilities.
Rockford, IL (PRWEB) December 13, 2012
"Our platform will navigate the more than 1.4 billion published health & fitness web search results and deliver high quality, accurate and compelling news to our members," said Alex Puez, founder of Intredoo.
"Intredoo will have the technology to provide members with the option to follow their own chosen Health and Wellness topics from across the entire Web," Puez continued. "It's about quality. The idea is to help visitors avoid the useless or commercial information out there and just provide THE best and top rated news, research, advice and information available."
The founders aim to make Intredoo the top web community with the following features and functionality:

Able to post or share health & fitness news & journey with others.
Users can follow a chosen health, fitness or beauty topic across the entire web.
Able to customize the type of information based on interest and deliver results to members' inbox.
Will allow companies to set up quality online shops to build their client base.
Able to support businesses with marketing options.
Allows blogger and other custom functionality.
Allow personal trainers to easily connect with online clients.
"It's a big goal to matches our big vision," continued Puez. "That's why we launched an Indiegogo campaign to raise the $20,000 needed to bring this vision to life." Indiegogo.com is a crowdfunding site, where interested parties can contribute to 'in-progress' projects which are interesting or important to them. Contributions can start for as little as one dollar up to tens of thousands of dollars.
"The funds will go toward completing the software, making the app available on Apple, Android, Blackberry, and Windows devices, promotions and also to create a stable online shopping cart," Puez explained. "So we're asking the public and interested partied to contact us, or to visit our Indiegogo site and help with a pledge."
To find more information on how to support Intredoo, visit their Indiegogo fundraising page or their 13K+ Facebook fan page
About us
Body Challengers LLC was establised in 11/2011 by Alex Puez and Javon Harvey. It is the parent company of Intredoo and has developed three e-books on health and fitness topics. The company strives to bring awareness to the online health & fitness community and create more opportunities to help improve individuals' health and fitness lifestyle.
Contact Information
Company Name: Body Challengers LLC
Media Contact: Alex Puez or Javon Harvey
Telephone: 815 2094399
City, State: Rockford, IL
Email Address: intredoo@gmail.com