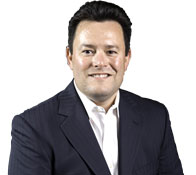 Of all the considerations, flexible recovery is most important. If you need to retrieve data and you can't, nothing else really matters.
Addison, IL (PRWEB) December 14, 2012
ITsavvy, formerly B2B Computer Products, has two experts with tips for choosing a backup solution provider (including the company and its branded savvyBackup). Jason Hill, director of Network Managed Services, has considerations for choosing an engineered solution provider and Al Drnec, director of Sales, Managed Services & Cloud Solutions, has tips for choosing a Cloud backup provider.
Hill, one of the top engineers in his field, is responsible for creating and maintaining the industry-leading managed/hosted backup solutions that ITsavvy offers. According to Hill, there are four basic considerations for choosing an engineered (hardware and software) backup solution provider. Look for a company that has:

Experience with the solutions
Engineers that are highly skilled in all areas of IT
Flexible solutions that allow for many variables and customization
Excellent client references
"Experience with the solutions being offered is most important," Hill explained. "But having engineers skilled in all facets of IT is a close second. No two installations are ever the same and many times knowledge about peripheral technologies is the key to a successful and efficient deployment."
A good backup provider will offer a broad range of solutions that fit the needs of all clients. Some solutions will require onsite hardware and others will not. "They should offer full tangible restores in minutes," Hill said. "If clients lose their primary datacenter, they should have Cloud disaster recovery capabilities. These are things that only top-of-the-line engineered backup solution providers, like ITsavvy, offer. "
Hill believes that the area where backup providers most often fall short is in the range of solutions they offer. In fact, many only offer one solution. "If you try to force it into fitting, it just won't work," he said.
"It's best to have engineers that remain with a project from pre-sale to post-sale support," he adds, "When the same team is involved, it eliminates confusion and ensures success. Even if clients do not sign an ongoing support contract to manage their backup solution, our engineers will assist with general questions relating to the backup solutions that we've architected and implemented. And of course, if they sign a support contract, they shouldn't have to worry about the day-to-day operation of their backups. This means the client's valuable engineers are free to work on more strategic projects."
From the Cloud end, Al Drnec is ITsavvy's resident expert. He has two decades of experience with client services. He offers six considerations for choosing a Cloud backup provider. Look for a company that offers:
Options that meet the data recovery needs of the business
Flexible recovery choices that reduce downtime
Solutions that strike a balance between service and cost
Redundant data centers
Data security during transfer and recovery
Expert ongoing support
"Of all the considerations, flexible recovery is most important," Drnec said. "If you need to retrieve data and you can't, nothing else really matters. Clients should expect minimal downtime and the best solution for every situation they are likely to encounter." He added that clients see immediate financial benefits because of little or no upfront investment.
Drnec stresses the importance of understanding the difference between business-class and consumer-grade solutions when evaluating backup options. "Too often businesses are drawn in by price without reviewing the technical capabilities of the solutions," he said.
About ITsavvy's savvyBackup Solution
ITsavvy assesses each client's current and future backup needs and develops a perfectly tailored solution. The end result will be one or more of the following:
1. An engineered solution that is installed onsite and then managed by the client.
2. An engineered solution with an ITsavvy savvyGuard backup management contract.
3. ITsavvy's savvyCloud service that's managed by the client after setup.
4. Comprehensive savvyGuard service that's managed by ITsavvy and includes savvyCloud service.
Engineered Solution - Backup
Updating current backup solutions can be a significant time and money-saver. ITsavvy's team of experts tailors hardware and software solutions that reduce and deduplicate data for efficient and effective retrieval in seconds.
Cloud Solution - Backup
Cloud backup is perfect for businesses of any size that are looking for a streamlined solution that doesn't require a major investment in hardware and software. ITsavvy offers Cloud backup solutions that are secure, accessible and fit most budgets.
About ITsavvy http://www.ITsavvy.com/
ITsavvy, formerly B2B Computer Products, was founded in 2004 by industry experts Mike Theriault and Chris Kurpeikis. The company has grown from a Midwest start-up to a national, award-winning leader in IT products and services. Mike and Chris conceived of ITsavvy after becoming convinced they could significantly outdo competitors in a number of areas including client service. By combining a comprehensive value-added reseller business with an industry-leading array of services through its Advanced Solutions Group, ITsavvy is quickly becoming the benchmark for integrated IT products and advanced solutions.
###
Visit ITsavvy's Media Center at: http://www.ITsavvy.com/about/media-center/
Media Contact: Jean Van Rensselar, Smart PR Communications Jean(at)SmartPRCommunications(dot)com /630-363-8081
"ITsavvy", "savvyBackup", "savvyCloud", and "savvyGuard" are trademarks of B2B Industries. All other company and product names may be trademarks of respective companies with which they are associated.