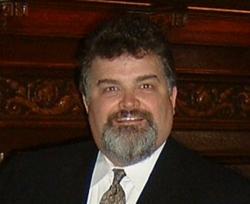 We are creating a new niche finance vehicle that will be available to film makers all over the world
(PRWEB) December 13, 2012
Rodney Kincaid investment banker and CEO of Balmoral Capital Holdings Inc. and Balmoral Dubai #4099 Inc. (http://www.balmoralcompanies.com, http://www.balmoralfinancial.com) have announced they are teaming up with new parties to organize a €100 million euro film fund ( 80 million pounds sterling and 455 million AED). More than 84% of the cash is already identified. The fund will primarily invest in international productions including properties owned by the principals and other films.
The business model of the fund will also reach out to independent film makers and accredited investors who have 30% to 38% of their budget in cash and look for traditional types of investments in debt or equity financing under certain conditions. The new fund investors can expect double digit returns and much lower risk than traditional film investments. "We are creating a new niche finance vehicle that will be available to film makers all over the world" said Rodney Kincaid CEO. The principals recently signed MOU documents to make the first fund opened first quarter 2013.
The unique Balmoral Dubai #4099 Inc. BVI Fund principals will be present at the Berlin film festival in February 2013. The Berlinale witnesses more than 19,000 film professionals from 115 countries along with journalists and a large number of audiences. This annual festival shows around 400 films of every genre, length, and format. It is an ideal event for film professionals to gather and discuss upcoming projects.