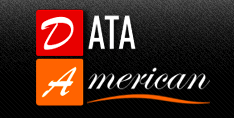 Data American partners with SmartTools to provide the most useful and efficient information technology tools for your business needs.
Los Angeles, California (PRWEB) December 15, 2012
Data American has partnered with SmarterTools to distribute SmarterTools software as an authorized reseller.
Under the terms of the partnership, Data American will resell the SmarterTools product line, including the SmarterMail mail server, SmarterStats Web log analytics and SEO software, and SmarterTrack customer service software. Data American is authorized to resell SmarterMail, SmarterStats, SmarterTrack among many other products with a 10% discount.
SmarterTools is a pioneer in information technology management software in this enterprise in over 100 countries and Data American is proud to announce its partnership with SmarterTools. Data American's knowledgeable consultants are extensively experienced in the areas of web design, dedicated servers, web hosting, web mail, e-commerce, SEO, and many other IT fields. Additionally, Data American's consultants will work with clients to find the SmarterTools software(s) that are most useful and efficient for clients' business needs. Moreover, Data American's support team is always available to help clients utilize the exceptional SmarterTools software's.
SmarterMail is a cost-effective Microsoft Exchange alternative, bringing enterprise-level functionality to businesses, ISPs, and Web hosting environments. Features include a rich Webmail interface, file storage, detailed reporting, events/notifications, throttling, email archiving, intrusion detection/prevention, advanced synchronization, out-of-the-box antispam and antivirus and optional add-ons for Exchange ActiveSync, Commtouch Premium Antispam, and Commtouch Zero-hour Antivirus.
SmarterTrack is a powerful help desk application built for tracking, managing, and reporting on customer service and communications, including sales and support issues. Features include a ticket system, live chat, call logs, time logs, Who's On, branding and language support, cost analysis, data mining, reporting, surveys, a task management system, and a knowledge base.
SmarterStats is comprehensive Web log analytics and SEO software that cost-effectively delivers relevant, accurate, and detailed website statistics to help businesses increase conversions and maximize ROI.
SmarterTools products are used in more than 100 countries by businesses of all sizes to collaborate, manage, and track business performance. All SmarterTools products are designed to be accessible via popular Web browsers and are thoroughly tested and optimized for the Safari, Internet Explorer, Firefox, and Opera browsers, allowing end users to access their mission-critical software from any computer or mobile device from anywhere in the world.
About SmarterTools
Founded in 2003, SmarterTools Inc. is an information technology management software company based in Phoenix, Arizona. SmarterTools builds a Windows mail server, customer service software, and Web log analytics and SEO software that simplify and automate the day-to-day IT operations of businesses and hosting environments in over 100 countries. Additional information about SmarterTools Inc. and the SmarterTools product line is available at the company website: http://www.smartertools.com.
About Data American
Data American is a Los Angeles Based one-stop-shop IT company, who offers professional Web Design, E-commerce, Web Hosting, dedicated servers, E-mail Softwares, and Search Engine Optimization among many other services to their clients. Data American is proud to announce its success as one of the top IT companies of California, who provides services globally to clients from every corner of the world. In Data American, it is comprehended that clients' websites are a reflection of their business to their online viewers and customers; everyone at Data American highly values each and every web project and the teams works together to develop the most effective solutions for clients. That is why Data American offers a wide range of services to a variety of client types: personal websites, small start-up businesses, large businesses, chain stores and companies, along with municipal and government related agencies. The experienced and knowledgeable technicians of Data American will design web-based software(s) and applications as per customers' request. All technicians, consultants, and support teams are always available to assist clients with all of their IT needs. Moreoever, Data American's consultants will spend time to meet with each client, discuss the projects, carefully listen to clients' requests and desires, and finally outline a website project quite compatible with clients' needs.
Data American specializes in managing hosting services and offers web hosting and dedicated servers to a range of business from the smallest to the largest of businesses. Additionally, Data American offers both web design and web hosting in a single package. Data American's highly skilled and equipped Hosting Department serves to ease clients' mind from their website hosting hassle and high costs. The Hosting Department's highest goal is to work within clients' budget and time frame to help clients attain their desired goals faster and more cost and time efficiently. New clients, once contracts are signed, will receive 1 year of Web Hosting Services plus E-mail accounts Free of charge. This may come as a surprise to some clients to know that Data American's hosting plan for its clients is not based on cheap linux hosting. Clients are guaranteed to always receive first class services, whether with customer service, consultation, or hosting services; therefore, Data American's high performance valuable windows hosting servers are ready to assist clients in moving their business forward.
Data American also offers a package to new start-up hosting companies and other business firms, who have decided to manage their own servers. Data American's professional and highly experienced Hosting Team is available to assist clients in:
- Server management
- Hosting control panel
- Mail server installation
- DNS server installation
- Data Base Server Installation
This package includes the cost of purchasing of all license-required softwares. The cost of this package is as low as a one-time payment of $2,500. This package includes all software licenses. This price is incompatible by any other company.
Data American's E-commerce software assists clients in selling their products and services on the web. Using this E-commerce software clients can run any size business virtually from small business to a virtual mall only for $899 (DA-commerce.com).
Data American's E-commerce website package, contains all of the process of creation of clients' website from hosting services, high quality Business E-mail accounts, web page creation along with a user-friendly control panel to which clients can have access to anytime and anywhere. Clients can use this user-friendly control panel to make changes to their products. Moreover, realtime prices for shipping-handling fees and tax calculations, along with realtime currency-exchange calculations are other features of DA-commerce software.
Data American's SEO (Search Engine Optimization) service helps clients to become more visible among their competitors on the web as well as its ability to attract more viewers to clients' website.
For more information please visit http://www.DataAmerican.com .