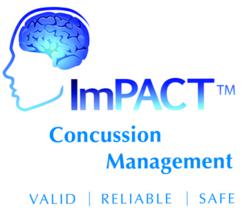 A concussion is a brain injury.
Macon, GA (PRWEB) December 17, 2012
Piedmont Orthopaedic Complex is the first in Central Georgia to provide a baseline brain function test whose data would be used to better manage a concussion should such an injury occur.
Previously, the computerized concussion evaluation system, called ImPACT© (Immediate Post-concussion Assessment and Cognitive Testing), was available only to athletes on high school, collegiate, elite or professional sports teams or within athletic organizations who used the system. This is the first time that ImPACT will be available to any individual aged 10 and older, including recreational and serious athletes and non-athletes. These may include, for example, skiers, snowboarders, skateboarders, cyclists and recreational basketball and softball players.
The ImPACT baseline testing is available by appointment only and can be scheduled by contacting Tee Spinks, Certified Athletic Trainer at Piedmont Orthopaedic Complex, at 478.474.2114.
ImPACT has proven to be a useful tool in measuring the severity and effects of concussion and determining when it is safe for concussed athletes or individuals to return to sports or activity. With ImPACT, the athlete or individual takes a pre-season or pre-activity 20-minute test on a computer that measures brain processing such as speed, memory and visual motor skills. The individual's baseline data are stored in a computer file. Should the individual ever experience a concussion, he or she will take the ImPACT test several times in the days following concussion. Post-concussion data are then compared to baseline data to help determine the severity and effects of the injury. The data help determine when the athlete's neurocognitive brain function has returned to baseline scores when it is safe for the athlete or individual to return to sports or activity.
A concussion, which occurs in about 10 percent of all athletes in contact sports, is any alteration of mental status due to sudden and violent rocking of the brain inside of the skull caused by a traumatic blow to the head or upper body. Concussion symptoms, lasting various lengths of time, may include amnesia, disorientation, confusion, fogginess, headache, blurred vision, nausea, fatigue and sometimes loss of consciousness.
"A concussion is a brain injury," says Piedmont Orthopaedic Complex neurosurgeon Dr. Kevin Stevenson. "It's not one you can see like a twisted ankle or a big bruise, but it is an injury."
"Concussions can be cumulative over a lifetime. For example, an eighth grader getting multiple concussions could be affected later in life by poor school performance affecting the ability to get into the college or job profession they choose and overall not perform the way that they want to."
ImPACT, developed over the past decade, today is used by more than 1200 high schools and 300 major colleges and universities nationwide, in addition to numerous professional sports organizations, including the NFL, NHL, NCAA and MLB.
Piedmont Orthopaedic Complex is the only ImPACT certified facility in Central Georgia and can be reached at 478.474.2114 or http://www.piedmontorthocomplex.com.