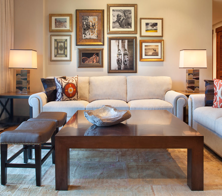 Aspen, CO (PRWEB) December 14, 2012
The newly remodeled Residences at Snowmass Club are scheduled to re-open on Friday, December 14, just in time for the busy holiday season in Aspen and Snowmass. In remodeling all Phase 1 Residences, the Snowmass Club sought to update the design and enhance the comfort of each of these 2 and 3 bedroom Residences.
To celebrate the luxurious renovation of the Residences at Snowmass Club, Alpine Property Management is hosting an Open House on Tuesday, December 18 from 4:00 – 7:00 pm. There will be food provided by Conundrum Catering, and live music by Damian Smith.
Managing Broker at Alpine Property Management, Erik Cavarra, said about the renovation that Alpine Property and the Snowmass Club are "looking forward to the upgrades. It's a great enhancement to the Residences at Snowmass Club, and the owners are excited to see the improvements. This will undoubtedly position the Residences as a continued luxury fractional residence club."
---
Alpine Property Management is a management company based in Aspen and Snowmass Village, Colorado. With 70 years of cumulative property management experience, their mission is to provide an exceptional overall experience and efficient, detailed service for both those renting a property and for those owners renting out their property. Alpine Property Management brings their passion for excellence and their attention to detail in providing outstanding services to guests staying in rental properties ranging from rental and private homes, condominiums, and townhouses in Aspen and Snowmass Village.
The interior renovation of all Phase 1 Residences at Snowmass Club features a contemporary mountain design. To achieve their design and comfort goals, the Snowmass Club has been working carefully with their current owners and Rowland+Broughton Architecture, an Aspen and Denver based architecture firm with ample experience in hospitality design.
The team at Rowland+Broughton Architecture have introduced, according to Rowland+Broughton Principal, Sarah Broughton, AIA, "new furniture, lighting, window treatments, floor finishes, and wall finishes to the space." According to a letter sent by the board to Residences at Snowmass Club Owners, the renovations are meant to address levels of comfort raised by owners in the past several years.
Throughout the renovation, the Phase 1 Residences have seen the installation of wood flooring, new carpets in the bedrooms, updated artwork, upgraded bedding, and a revamped powder room. With new window treatments, the addition of perfectly-sized furniture, new televisions, and more, the renovation of the Residences at Snowmass Club is impressive.
In other Alpine Property Management news, in mid-December, Erik Cavarra is scheduled to close on a luxury mountain home in the Pines at Owl Creek neighborhood in Snowmass Village. With 6,219 square feet of spacious interiors, the single family home has 6 bedrooms, 6 bathrooms, a media room with 3 flat screen televisions, 8 fireplaces, and spectacular mountain views. For more information about other Snowmass luxury homes, contact Erik Cavarra at Alpine Property Management.