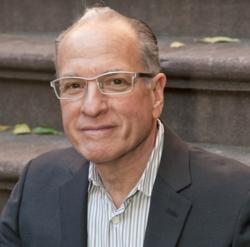 At this event we plan on sharing our experience with a global audience.
New York, NY (PRWEB) December 18, 2012
Mr. Shapiro will share practical recommendations on how to better connect with new or potential customers, as well as how to build stronger bonds with existing accounts. The Center For Client Retention provides research, training and consulting services to Fortune 500 corporations on how to increase customer retention, improve revenues and gain market share. Before founding TCFCR, Shapiro was with ADP for eighteen years. In his last role, he was Vice President of Customer Satisfaction and Client Retention, where he created and ran ADP's National Account Manager Program.
Mr. Shapiro was asked about his objectives for the Global Contact Forum and responded, "We've worked with large, medium and small companies across all departments, helping them to understand what types of associates to hire and developing tools for them to increase the bottom-line. At this event, we plan on sharing our experience with a global audience that has asked for my help. It's what our firm does."
About: The 4th Global Contact Forum (4th GCF) is the fourth installment of the most successful global event in Latin America. Started in 2010, the Contact Forum serves as a knowledge hub for professionals in the customer service industry. Customer care executives, managers and supervisors gather here to discuss best practices, industry challenges, showcase new technologies, exchange ideas and share their knowledge.
The 4th GCF promotes growth, competitiveness and professionalization of the contact center industry globally. In 2012, more than 1,800 contact center professionals and thought leaders from over 22 countries gathered. The 2013 conference will focus on Customer Engagement – People, Connection and Technology. Past companies represented at the Global Contact Forum events have included major industry names like Amazon, Google, Avaya, PCCW, Aspect, Altitude, Autonomy, British Telecom, Infosys and Verizon.
Ma. Eugenia Garcia Aguirre, Chair for the 4th GCF, said "Given the state of the global economy, the rise of digital, mobile and social media, we believe there needs to be a focus on the changing face of sales, customer service, standards and satisfaction. Mexico City is one of the largest cities in the world and we've had great success holding these events here. We are very happy to have Mr. Shapiro share his knowledge."
The 4th Global Contact Forum will take place at the Camino Real Hotel in Polanco, Mexico City; an award-winning hotel and conference center. The website for the event outlines all of the details http://www.imt.com.mx/gcf2013En/ - Members of recognized Industry Associations benefit from a special discount of 15%, by using a code. For more information about being a speaker, commercial sponsor or exhibitor