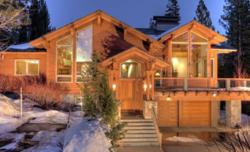 San Francisco, CA (PRWEB) December 17, 2012
Zaranga (zaranga.com), a vacation rental website for the San Francisco area, has announced the addition of over 200 luxury rentals in the Lake Tahoe area. As ski season gets underway, vacationers can find beautiful rental properties perfect for weekend getaways.
To celebrate the addition of the new Lake Tahoe properties, Zaranga is offering $25 off first bookings on the site. Simply visit Zaranga.com and sign up to receive your coupon code. Sign up here.
"We want to be San Francisco's premier destination for luxury Lake Tahoe vacation rentals, and we're committed to giving vacationers a convenient and seamless rental experience" says Anirban Bardalaye, CEO.
About Zaranga
Zaranga.com is a vacation rental website where weekend vacationers can score great deals on luxury properties. Zaranga makes booking a rental property easy: search properties at a variety of price points, and choose to make an offer of a nightly rate or book at the list rate. Bookings are completed online, allowing vacationers to book and pay at their convenience.
Based in San Francisco, Zaranga currently has properties in North Coast and Lake Tahoe areas.