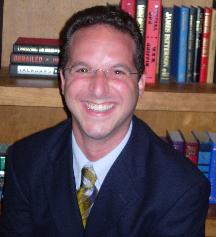 Houston, TX (PRWEB) December 17, 2012
Dr. J. Robert Friedberg surgically grafts bone into the area where implants are desired when too much bone loss has occurred. Bone grafts can be from a variety of sources, including the patient himself, a human bone bank or from non-human bones such as cow bones. Bone has successfully been grafted into the mouth area for many years, making it a very viable alternative for patients with bone loss who want a dentist to install an implant.
The bone grafting procedure may utilize an autogenous graft taken from the patient. An allograft is bone from human cadavers that has been donated to the bone bank while a xenograft is animal bone. All of these types of grafts have been very successful in augmenting deteriorated jawbones. Teeth naturally stimulate regeneration of the jawbone, so when they are missing the bone loss begins. When too much bone is lost, a dentist cannot install dental implants because they require a certain amount of jawbone. With the bone grafting procedure, the amount of jawbone is increased to the point where an implant is viable.
The procedure begins with the dentist cutting into the gums where the augmentation is to take place. He then evaluates how much new material must be added and anchors the new bone into place with tiny screws made of titanium. Some bone-grafting material mixed with bone marrow may be situated around the graft to help it heal before the incision is stitched closed with small sutures. The area must heal completely before the implant procedure can be done. This can generally take between six to nine months.
Teeth can be lost through trauma, injury or from decay or gum disease. No matter the reason a tooth is lost, the bone in the area will begin to deteriorate because it is no longer being stimulated. Dental implants are made of titanium and are designed to integrate with and stimulate the bone. This is why a dentist will often recommend them to patients who are missing teeth. More information on these procedures can be found at http://www.houston-perio.com.
J. Robert Friedberg is a periodontist offering patients personalized dental care for Houston, Texas. Dr. Friedberg received his undergraduate education at Emory University in Atlanta, Georgia and earned a Doctor of Dental Medicine from the University of Connecticut where he also completed a three year residency in periodontology. He is part of one percent of dental professionals providing the most recent FDA cleared laser procedure for gum disease and periodontal treatment. To learn more about Dr. Friedberg and his dental services visit his website at http://www.houston-perio.com and call (281) 674-7754.