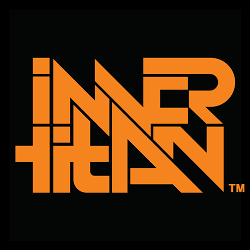 We thought maybe this is the best time of the year to give our followers that extra push they need as they hit the new year.
Kansas City, MO (PRWEB) December 19, 2012
InnerTitan, an online source for fitness supplements, is announcing a different approach than most of its competitors this December. The idea is simple: Motivate your customers before selling to your customers.
For a brand that launched within the last year, turning focus away from sales is a risky proposition for any company, but according to Founder Devon Shurden, it's all part of the plan. "As an online source of nutritional supplements, providing the products that our customers want is a big part of what we do," says Shurden. "But we were founded on the idea that everyone deserves to be healthy, that everyone can pursue positive body change. Sometimes all it takes is someone there pushing you every step of the way.
"So instead of getting lost in all the consumerism of this month, we thought maybe this is the best time to give our followers that extra push they need as they hit the new year."
InnerTitan launched their motivational push in early December across all their social media platforms as well as their website in an effort to reach their followers in as many ways as possible. Earlier in the year, InnerTitan began providing customized workout and/or nutrition plans to its followers. In fact, visitors to the site can now create their own profiles based on things like Gender, Goals or Fitness Levels, and then use the site as a place to track their progress. Shurden contends that the push to use the end of the year to motivate rather than sell coincides with the sentiment behind these earlier site additions.
"When you stop and look at it, things like individualized workout plans or goal tracking, these are things you'd expect from a personal trainer, or a coach," says Shurden. "It's what you'd expect from someone dedicated to making you better.
"So I guess the natural question for us was, 'What do we have to do to make people better?' And this month, helping people stick to their goals with positive words and encouragement seemed like the best way to do that."
Doing things differently is certainly nothing new for InnerTitan, and like many of their followers, perhaps a simple change in routine will make a big difference in the long run for the brand.
##
About InnerTitan
InnerTitan is an online source for fitness supplements and expert health & wellness advice. By combining proper nutrition, workout recommendations and high-quality supplements, InnerTitan is committed to helping people of all fitness levels pursue and achieve positive body change while working to reach their maximum potential. Founded in early 2012, InnerTitan can be found at http://www.innertitan.com/.